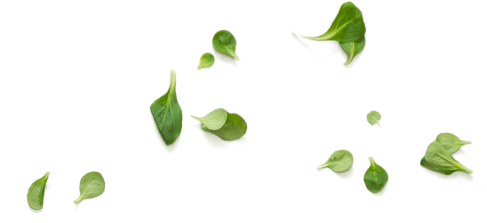 INTRODUCING GUEST CHEF MARK SOUTHON
This week marks the return of our Guest Chef Series, where a prominent New Zealand chef creates a delicious dish every fortnight to feature in Woop Foodie Boxes. We kick off the series by introducing Mark Southon, executive chef of O'Connell St Bistro.
Mark Southon is a renowned New Zealand chef and television personality. He is the current resident chef for The Cafe on TV Three and over the past few months has even created WOOP dishes with us, live on air! He is also the executive chef at O'Connell St Bistro, and has several decades of cooking experience, working in several Michelin star establishments. Coincidentally he has even trained our Foodie Recipe Creator Kristen, during their time working together at The French Cafe.
One of Mark's delicious recipes, lamb tagine meatballs with baked egg, feta and wilted spinach will be featuring on the WOOP Foodie menu on the 5th of October as part of the latest Woop Guest Chef Series. We sat down with Mark to ask him a few questions.
What is the future of cooking?
I believe the future of cooking is a greater shift towards social dining. We are already seeing this, but I think the high-end food market will integrate at some stage into this expanding sector. More affordable, accelerated experience, high food standards – fine dining without the portentousness.
Do you have a food philosophy?
I use the best seasonal produce and have fun elements on the plate to enhance the dish and overall eating experience.
What's the most important thing about cooking?
Enjoy cooking, trust your instincts and take your time and taste everything.
What are some of your favourite ingredients to cook with?
This changes through the year, in seasons:
Berries in summer
Celeriac in winter
Peas in spring
Apples and pears in autumn
But the humble potato is available all year round and is most versatile so that is a firm favourite!
Tell us about your Woop dish?
When I cook at home I love to make it easy and fun so I can get my daughters to help out in the kitchen. I also don't want to comprise on flavour just because it's a quick recipe. This is why I have chosen Moroccan cuisine, my dish is a lamb tagine, the dish is full of spices and flavours and is simple to make but impressive. And best of all you cook it in one pot so minimising the washing up!
Mark's lamb tagine meatballs with baked egg, feta and wilted spinach will be featuring on the Woop Foodie menu on the 5th of October 2017!
What's going on in your life at the moment – any projects, passions or focuses?
I am very busy at the moment, I am running O'Connell street bistro full time, film for The Cafe on TV Three every week day morning and am about to release my first cook book "Southon Cooking" this December just in time for Christmas.
What's your pet peeve in the kitchen?
I need to have my kitchen organised and clean, so cooking is made easy, everything has its home and needs to return to it!!! This will make you a better chef/cook.
Why do you think people should try Woop?
Woop is fantastic, where else do you get to sample cuisine and tasty recipes from all over the world every day in the comfort of your own home? And best of all, the hard work is done for you so you can spend more time doing what you want and less time slaving away in the kitchen prepping.
Favourite international cuisine?
I love all the different types of Asian cuisine but especially Japanese, it's so simple but perfect with flavors, freshness and balance. We recently visited Hong Kong and Tokyo so I was in my element sampling all the local delicacies.

Interested in giving Woop a try?