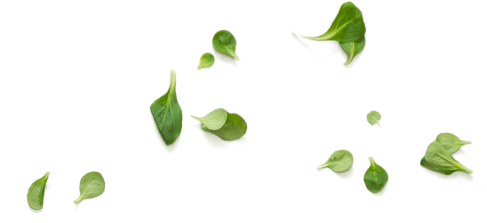 INTRODUCING NICI WICKES: GUEST FOODIE SERIES
Born in New Zealand and growing up in a large family, Nici was cooking as soon as she could reach the bench top. At eight years old her favourite make-believe game was to play host of a cooking show where she would showcase various recipes – Russian fudge, pancakes, chocolate cakes – from the family kitchen. In 2009 make-believe became reality when she became the presenter for World Kitchen, a new, fast-paced, cheeky travel and cooking show.
Two of Nici's delicious recipes will be featuring on the Woop Foodie menu as part of the Woop Guest Foodie Series. We sat down with Nici to chat all things food.
GUEST FOODIE SERIES: NICI WICKES
What are come of your favourite ingredients to cook with?
Lemons, herbs and spices, NZ olive oil, butter and cream – all of these make my mouth sing!
Do you have a food philosophy?
Cook and eat simple, real food and make friends with herbs and spices – they are the key to flavourful food that is cheap to make. Different cultures from around the world have known this since the beginning of time!
Why are so many people choosing Woop for their weekly cooking?
Because it's easy, healthy and delicious and often convenience food is only one of these! They're the meals we all cook, or want to cook, when we have the time and/or the skills but Woop makes it possible for everyone to enjoy good cooking, homemade.
What's going on in your life at the moment?
I'm adoring my role as recipe and menu-maker for our readers at New Zealand Woman's Weekly. I get so much great feedback from cooks all over NZ who cook from our pages and I'm happy to be providing them with easy meal and baking ideas that are simple to reproduce in their own kitchens. I regularly travel to feed my creativity for food and most often I go to Indonesia as I love their approach to food – aromatic, punchy, fresh and fabulous! This year I'm taking my first food and yoga tour to Bali and I'm so excited to show others my favourite places to eat there.
What's your pet peeve in the kitchen?
Too many gadgets or too much unnecessary equipment and not enough cooking going on. I have a tiny, very basic 50's kitchen, albeit with a magnificent new Belling range cooker (looks like an old Aga but better!) and I can cook anything and everything for one – 100 people in it as long as I'm organised.
Favourite international cuisine?
Impossible to say but anywhere that has a culture where good, real food is important and where cooking is valued is top of my list. Italy, India, Thailand, Indonesia, Middle Eastern cuisine…too hard to choose.
What is the future of cooking?
I do think people need to keep cooking to make sure they're in charge of their own health and futures, afterall we human beings are humans because we cook! So I think we'll always want to get in the kitchen to handle food but when pressed for time, we naturally look for shortcuts and these need to be sustainable both health-wise and for our pockets. If we can outsource some of our cooking to trusted companies yet still enjoy dining in our own homes then that's a good solution.
Nici Wickes' Moroccan chicken and prune tagine with a carrot ribbon & citrus salad
Nici Wickes' French tarragon chicken with crispy little potatoes and a citrus rocket salad
WOOP GUEST FOODIE SERIES
Interested in giving Woop a go?