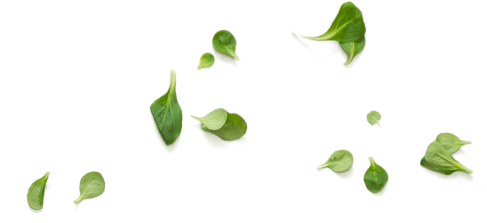 INTRODUCING WOOP GUEST CHEF OLLIE SIMON OF SIMON & LEE
We sit down with Ollie Simon of Simon and Lee to ask him a few questions about his cooking style and upcoming dish in our WOOP Foodie box.
Tell us a little bit about yourself?
I'm Ollie Simon, co-owner of Simon & Lee.
What is the future of cooking?
There's a big push for more transparency about the food supply chain. People want to know the food they're buying has been grown/raised safely and ethically. Similarly, seasonal produce should be the go to for everyone. It's fresher, more cost effective, and ensures you're always mixing up what you cook.
Do you have a food philosophy?
You can have your favourite cuisine or dishes, but never be afraid to try something new. Who knows, it might end up being your new favourite.
What's the most important thing about cooking
To enjoy yourself and get creative. Some of the best dishes can be made with a small number of ingredients if some thought and creativity is put into it. It's also important to minimise food waste – almost all parts of any plant or animal can be used and can add new textures and flavours that can enhance any meal.
What are some of your favourite ingredients to cook with?
Fresh coriander, Sichuan peppercorns and chinkiang vinegar are staples in my home kitchen at the moment. Seasonal vegetables are always the most delicious and cost effective way to build a great meal.
Tell us about your Woop dish?
It is inspired by a dish on our menu at Simon & Lee – braised beef dumplings with pickled fennel, crunchy quinoa pops, spring onion and coriander in a beef jus. It has been a very popular dish since its introduction to the Simon & Lee menu.
What's going on in your life at the moment – any projects, passions or focuses?
My business partner (David Lee) and I will be opening a new eatery in the Commercial Bay development next year which is certainly keeping us busy. The concept is a bit of an extension of what we do at Simon & Lee, but focusing on higher-end lunch, dinner and drink offerings.
Simon and Lee Slow Cooked Beef Dumplings in Ginger and Shallot Broth with Fennel and Carrot Slaw and Popped Quinoa
What's your pet peeve in the kitchen?
Blunt knives and cluttered bench tops.
Why do you think people should try Woop?
It is a great, convenient way for people to try new dishes and methods of cooking that they may not otherwise be exposed to.
Favourite international cuisine?
Korean and Sichuan Chinese.

Interested in trying Woop?