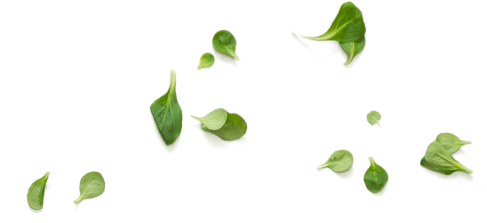 INTRODUCING GUEST CHEF SEBASTIAN HINDRICHS
Sebastian Hindrichs, our second Guest Chef, has a seriously impressive resume. He is the current Executive Chef at Sofitel Auckland's Lava Dining and brings his own European influence (Sebastian was born in Germany) with a New Zealand spin to the hotel's kitchen.
Previously Sebastian was the head chef at French Café, one of the Auckland's top restaurants. He finished a three year apprenticeship in Cologne, then working in Michelin star restaurant Lärchenhof before heading to Switzerland.
We sat down with Sebastian to chat all things food.
What is the future of cooking?
People are starting to cook more and more for themselves. We need to be more aware of our produce. Try to use more locally, seasonal grown and ethically raised produce and it will benefit our wellbeing.
Do you have a food philosophy?
Don't be afraid of progress but always be yourself. Be curious about new trends, flavours, ingredients and techniques. It is important to keep food interesting for yourself and others.
What's the most important thing about cooking?
Don't make it too complicated. Use fresh and seasonal ingredients and try something new from time to time.
What are some of your favorite ingredients to cook with?
I love to cook with seafood. A good olive oil is essential, spices and fresh herbs.
What's going on in your life at the moment – any projects, passions or focuses?
I'm always looking for new opportunities to expand my knowledge regarding food.
My job as executive chef at Sofitel Auckland and being a dad keeps me occupied on many levels.
Sebastian's Tzatziki Lamb Steaks on Citrus Spiced Bulgur and Charred Greens
What's your pet peeve in the kitchen?
Blunt knives, an uneven chopping board in an untidy kitchen. A nightmare.
Why do you think people should try Woop?
It is easy and fast to prepare, delicious and it tastes like comfort food self-made. It is balanced and fits perfectly into our busy lives.
Favourite international cuisine?
Hard to say. I love so many different cuisines and it changes. My cooking is definitely influenced by the Mediterranean and Middle Eastern cuisines like Morocco, Greece and Italy. But I also love the Japanese and Chinese cuisine, it's so diverse and delicious.
Sebastian's Ras El Hanout Chicken Kebabs with Creamy Parmesan Pumpkin
Interested in giving Woop a try?