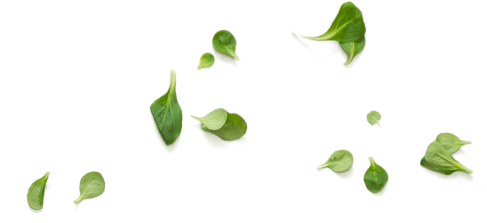 INTRODUCING GUEST CHEF FRASER SHENTON
We introduce Fraser Shenton, the latest chef to join our Woop Chef Series and talented Head Chef at Fish restaurant at The Hilton Hotel. Fraser has created a delicious gurnard curry with Mumbai potatoes and Tiffin pickled courgette, delivered to Foodies on 25th March.
We chatted to Fraser over his delicious dish to find out about his cooking mantra and favourite cuisine(s)!
What is the future of cooking?
I think that a trend that has been growing for some time is traceability; people are interested in knowing where their food has come from and how it was produced. I would like to see it as mandatory.
Do you have a food philosophy?
Honesty: In cooking there are many ways to cut corners or costs but in doing so the food suffers, the meal is cheapened, and the love is lost.
Better said by Wendell Berry: "Eating with the fullest pleasure – pleasure, that is, that does not depend on ignorance – is perhaps the profoundest enactment of our connection with the world. In this pleasure we experience our dependence and our gratitude, for we are living in a mystery, from creatures we did not make and powers we cannot comprehend."
What's the most important thing about cooking?
Enthusiasm; wanting to learn something new and share it. What are some of your favourite ingredients to cook with? Butter, crab, wood.
Tell us about your Woop dish?
This easy to prepare dish is a superb adaptation of a very successful dish that I used to serve in the restaurant. It combines a crispy spiced potato, soft sweet fish fillets with a very well balanced curry sauce, and lightly pickled courgette. Recreate the recipe here.
Fraser's Gurnard Curry with Mumbai Potatoes and Tiffin Pickled Courgette
What's going on in your life at the moment – any projects, passions or focuses?
I'm always looking for new suppliers and influences. Experiencing other people's passion can really inspire me to create.
What's your pet peeve in the kitchen?
The same as in life, it has to be closed minded people. I want my staff to be excited about something new.
Why do you think people should try Woop?
People should try Woop because they can easily prepare and share amazing meals, that show them something new. Portion control is also great, only getting what you need means you can make a
great meal without filling up the fridge/pantry with unused ingredients.
Favourite international cuisine?
I can't pick one…. I love Thai, Indian, Japanese, Chinese, Brazilian, Mexican, and nearly anything cooked over fire/coals.
Want to try Fraser's gurnard curry with Mumbai potatoes and Tiffin pickled courgette, delivered to Foodies on 25th March?
Order here
Interested in giving Woop a try?