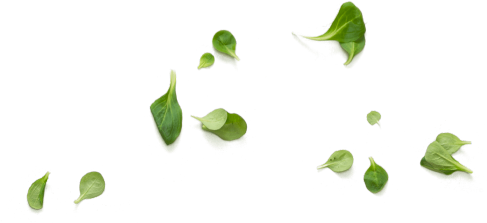 Tips and tricks to stay healthy this spring
A new season tends to make us think of re-setting our health and breaking out of old unhealthy habits we might have got into over the winter. The good news is, even in uncertain times, one of the things we can have a bit of control over is our general health. Here are some easy ways we can give our health and nutrition a boost as spring rolls around, whatever is going on in the world.
MAKE IT EASY TO MAKE A HEALTHY CHOICE
If you have lots of healthy options around you, it's much easier to choose something healthy, whether it's a snack or an opportunity to move your body. We can make changes to what psychologists call our 'choice architecture' by setting up our kitchen, fridge and general environment to help us get into healthier habits. Get rid of the junky food (ideally not by eating it!); stock up on veges, fruit, nuts and seeds; chill some water and other sugar-free drinks. Make those things the first thing you see when you open the fridge or pantry, to make a healthier choice the obvious choice.
JUST ADD VEGES
Looking for one simple trick to be healthier? Just add one more serving of veges to every meal. That might be a handful of spinach to your breakfast eggs (or smoothie); some slaw or green salad at lunch; carrots or celery with hummus as snack and an extra portion of any colourful vegetable that takes your fancy at dinner time. Remember a serving is a handful; the Ministry of Health recommends we have five servings of vegetables and two servings of fruit every day. Eating more vegetables is associated with many health benefits, from lower risk of disease to better mental health.
MOVE YOUR BODY
If exercise was a pill, it would be magic! The benefits of exercise are so wide-ranging and well researched. Just moving our bodies can not only help us get fitter and potentially lose weight, but also make us feel better. Regular exercise is linked to better mood and mental health, and lowered levels of anxiety. The World Health Organisation says we need around 30 minutes a day of moderate-level exercise; we can break this up into smaller chunks. For you that might be a 10-minute walk to the supermarket, 5 minutes of stair climbing and a 15-minute bike ride. There are lots of other ways to get incidental exercise, too, so be creative!
TRY SOMETHING NEW IN THE KITCHEN

Change is rejuvenating! So challenge yourself to try something new when it comes to eating. Maybe it's another meat-free meal in your week. Maybe it's a new dish or a new ingredient. Experiment and have fun; remember food and cooking can be a creative, stress-busting outlet, too. You might discover a healthy recipe that becomes a new favourite. Trying a different Woop box might also be a great change; try the Balance or Vegetarian box for a wellbeing boost.
Interested in giving Woop a try?
---
By nutrition expert – Niki Bezzant
Niki Bezzant is a health, food and science writer and journalist. She was the founding editor of Healthy Food Guide magazine, is a frequent contributor to broadcast media and is currently editor of wellbeing magazine Thrive.