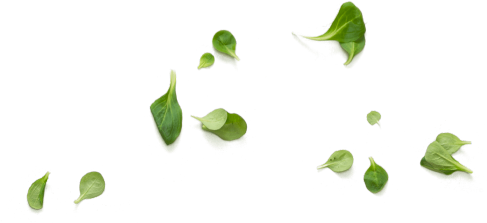 5 REASONS WHY "WOOP WORKS FOR ME"
1. THEY'VE DONE MOST OF THE PREP FOR YOU
Woop makes cooking dinner a breeze. They've partially cooked & pre-cut veggies, marinated the meats and sauces are simmered ahead of time to make dinner time easy.
Another beauty of having your ingredients prepped is that you'll receive exactly what you need – pre-prepared, portioned and packaged to ensure zero food waste.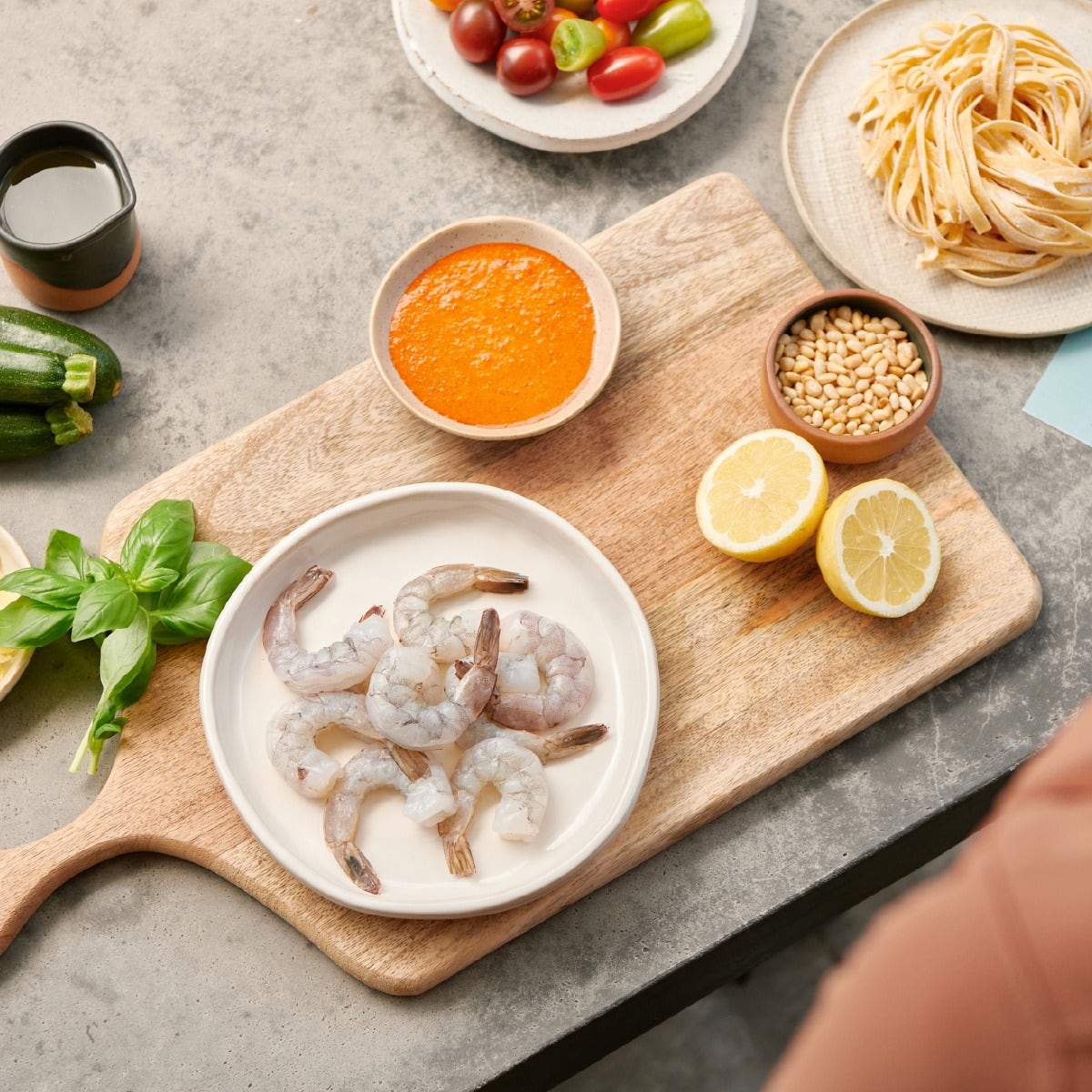 "Woop by far out classes all other meal boxes because all the preparation is done. The meals are great and it doesn't take long to cook - even for busy full-time working families!" - Helen.R
2. DINNER IS READY IN UNDER HALF AN HOUR
Woop meals will only take 15-30 minutes from the fridge to table. You'll also use minimal dishes making clean-up stress-free.
"Love having Woop, it is so good at the end of the day to know there is a tasty, easy to prepare and nutritious meal in no time at all" - Sarah.L
3. BEAUTIFUL FOOD. HAND-CRAFTED SAUCES
All day, the Woop team are busy blending, simmering and reducing. So when you get home for dinner, there's a delicious hand-made sauce for you to combine with other beautiful ingredients.
They work with local suppliers and growers to ensure the finest high-quality ingredients make it onto your plate.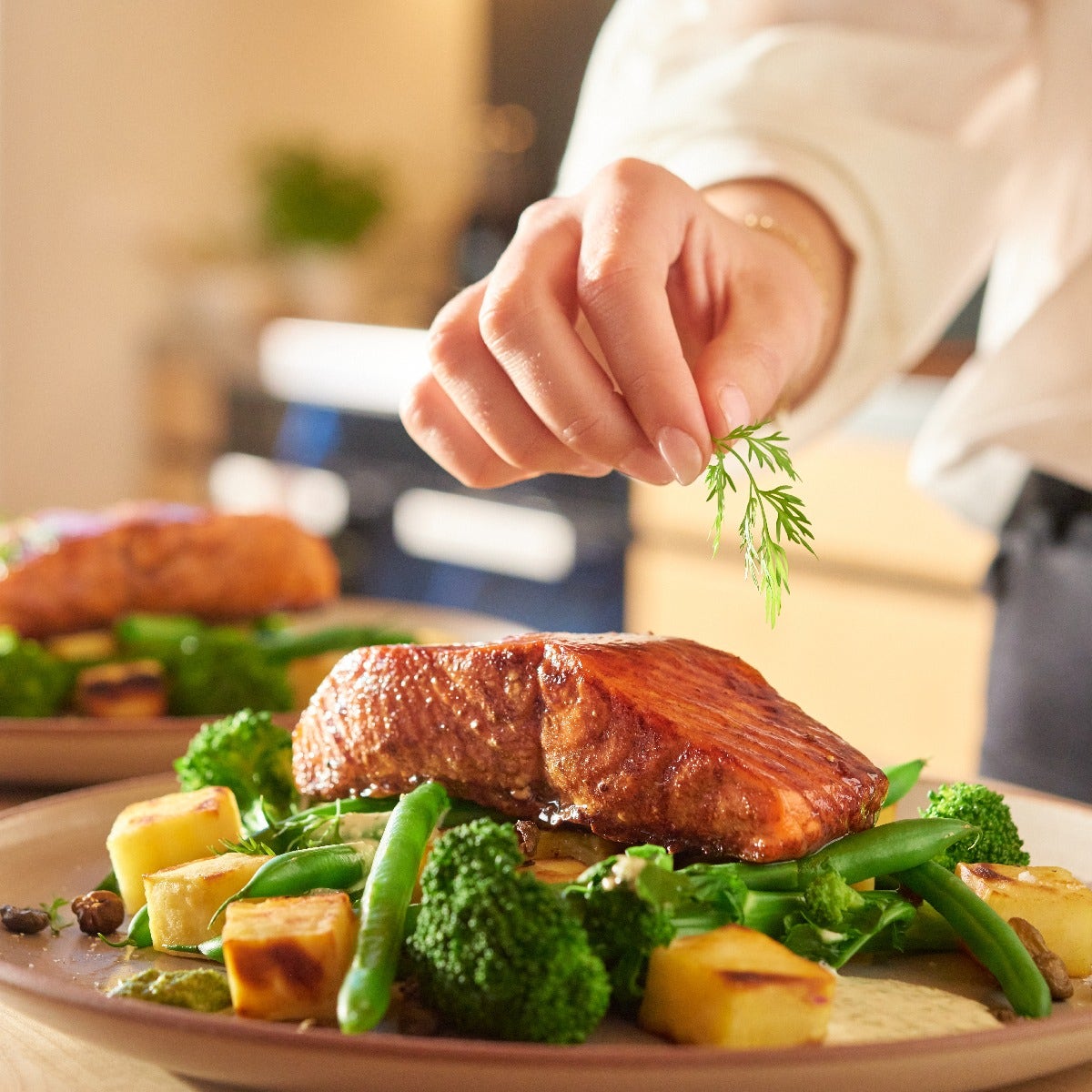 "Thank you for these fabulous meals. No waste, quick and easy to prepare. The sauces are just incredible!" - Margaret.C
4. 100% RECYCLABLE PACKAGING THROUGH THE BACK TO BASE PROGRAM
When they drop off your new box, they can pick up the old one and recycle all of the packaging – it's called Back to Base. "Because if we can't take it back... we shouldn't hand it out". The packaging goes to innovative recycling companies who turn them into something new, reducing what ends up in landfill and ensuring the packaging is recycled properly in NZ.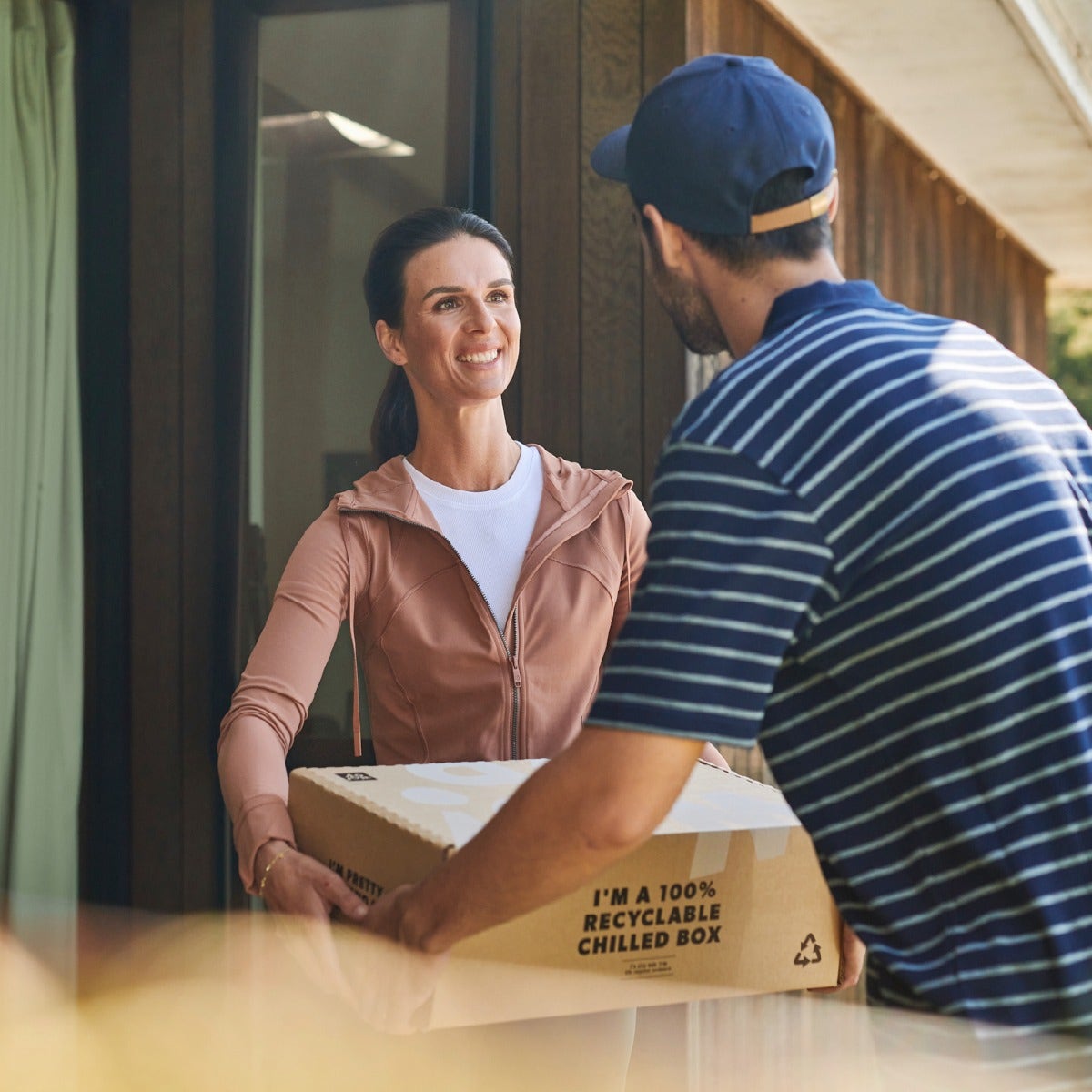 "Currently, I am eating Woop and the food is sensational! Fresh, quick to prepare, environmentally the most recyclable, and the meals are restaurant-quality delivered to your door. While all food kits make cooking easier and tastier, Woop, you take the award for BEST!" - Claire.B
5. FLEXIBLE MEAL PLANS
You can change your plan week on week depending on the menu you like and can skip and schedule your deliveries up to 3 months in advance. You can also pause or cancel your subscription at any time.
On the Classic and Foodie plan you can select your recipes if you wish - providing more choice on your weekly menu.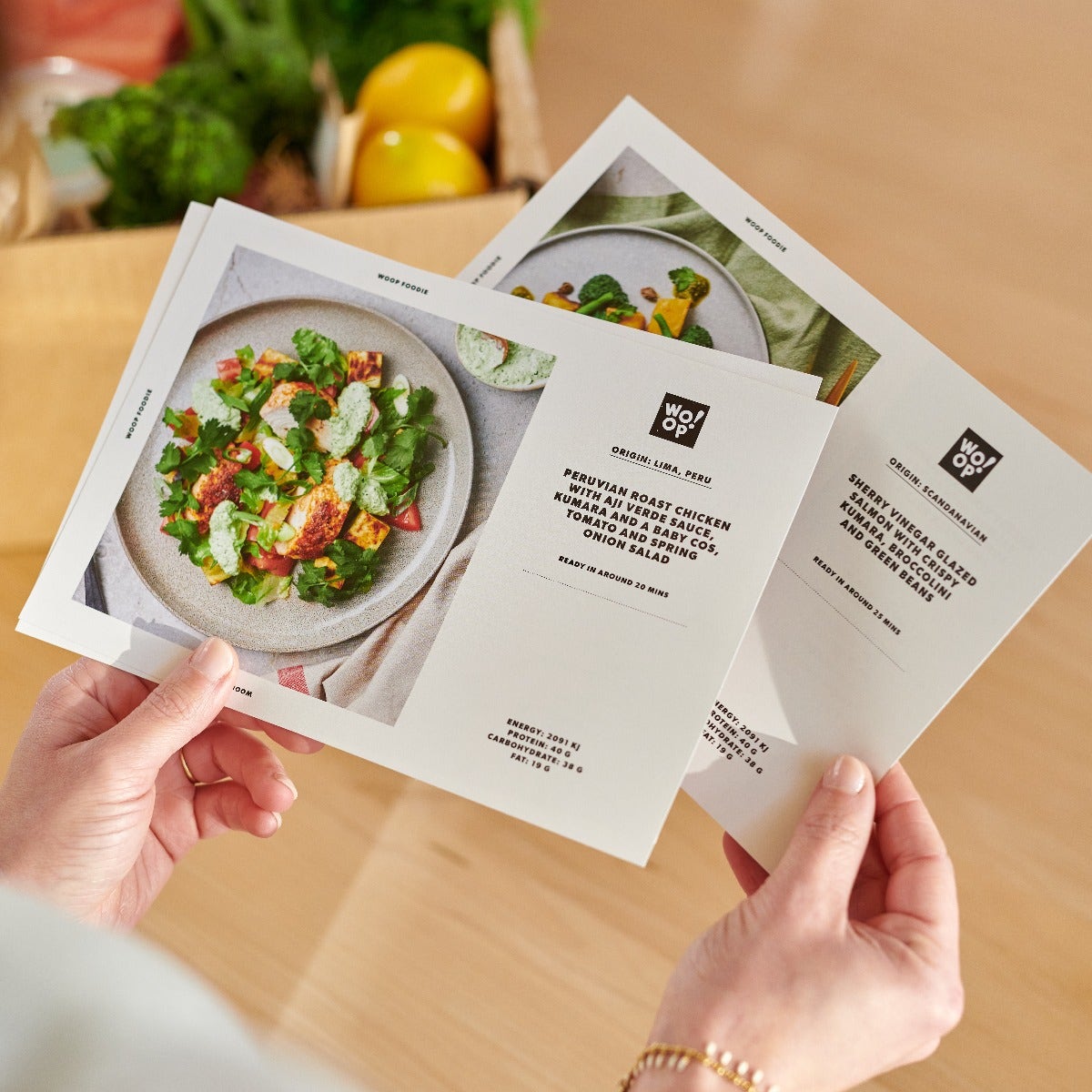 ---
INTERESTED IN TRYING WOOP?

We cater to all tastes, family sizes and lifestyles – here's how you get started:
Decide which Woop box best suits you best.
Choose how many nights you would like to cook Woop (3 or 4 nights).
Select the number of people eating (1, 2, or 4).
Voila, plug in your details and you're good to go.