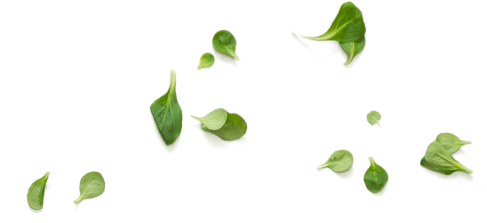 5 HEALTHY OFFICE LUNCH IDEAS YOU'LL LOVE
Save money (and your health) by preparing your workday lunch at home, plus learn some new delicious and nutritious recipes along the way. We share 5 workday lunch ideas sure to wow your colleagues and save your wallet and waistline!
RAINBOW CHICKEN AND VEGGIES
Delicious, nutritious and easy to prepare, line a baking tray with baking paper and finely chop a variety of colourful vegetables of your choosing. Think red onion, broccoli, carrot, tomatoes and yellow capsicum. Add small pieces of chicken and toss the tray with olive oil and salt and pepper. Add seasoning of your choice – we recommend Cajun spice. Roast in the oven and voila!
MASON JAR SALAD
This salad can contain anything you like. First, start with your dressing, next top with a non absorbent vegetable (you don't want to soak up all of your dressing). This can be carrots, tomatoes or even chick peas. Next, add soft veges and grains like avocado, corn or quinoa. Pack these ingredients tightly to keep them fresh. The next layer will contain your leaves, like lettuce, spinach or mesclun creating a moisture barrier that stops other ingredients from getting soggy. Lastly, top with protein such as meats or cheese. Tip out into a bowl to serve your fresh and delicious salad that you can even prepare the night before.
BURRITO BOWL
A favourite in our office, try a hearty burrito that is tasty and quick to assemble. Start with a base of brown rice, top with black beans, cooked corn, avocada, salsa, and a protein of your choosing. Season the bowl with salt, pepper and a sauce of your choice, or if looking to watch the waistline, a squeeze of lime.


QUINOA TACO SALAD
A salad with a satisfying finish thanks to the additional of quinoa and shredded tortillas, this makes a tasty Mexican inspired feast. Start by cooking quinoa. Then, place a tortilla in the oven until crisp. In the mean time chop your tomato, peppers, avocado and coriander. When your tortilla is crisp, cut it into thin strips. Grate cheese and drain black beans. When the quinoa is cooked, toss together ingredients. Add a cumin and drizzle with sour cream and hot sauce.
ZOODLE SALAD
A low carb alternative to spaghetti, this salad is made using a spiraliser to grate zucchini into long noodles. This simple recipe combines the zucchini noodles (either raw or blanched) with pesto and cherry tomatoes for a simple yet satisfying lunch.
Interested in giving Woop a try?
---
---