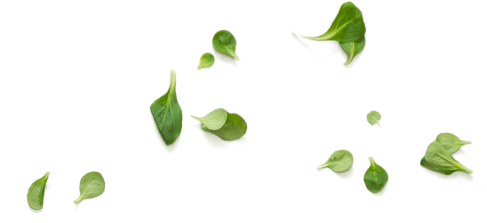 5 DELICIOUS POPCORN RECIPES FOR YOUR NETFLIX MARATHON
With the memories of Summer fading, the nights getting shorter and the weather getting cooler; we head indoors.
What better way to spend cooler nights than watching Netflix – and what makes this even more enjoyable? Popcorn.
SALTED POPCORN – BASE RECIPE
1/4 cup oil
2/3 cup popcorn kernels
Make approx 20 cups popcorn
Add the oil and 3 kernels to a large pot with a glass lid. When the kernels have popped the pot's temperature is up to heat. Add the rest of the kernels and take the pot off the heat. Wait 30 seconds. Put the pot back on the heat and shake occasionally until popping slows. After 2 mins take the lid off to let out any steam and keep the popcorn crisp. Sprinkle with salt and toss to coat.
Cheat: Use a popcorn maker. Simply add kernels to the popcorn maker and let it pop – it's super quick and easy. Plus there's no need to use butter or oil at all if you wanted a healthier alternative.
HONEY AND SALT POPCORN
3tbsp of butter
1.5 tsp of sea salt
2 tbsp of honey
Using our base recipe, melt 3 tbsp of butter, 1.5 tsp of sea salt and 2 tbsp of honey while the popcorn is popping. When popping stops pour over the melted honey and salt mixture and toss to combine.
COCONUT AND CHOCOLATE POPCORN
1/3 cup coconut flakes
1/3 cup chocolate chips
Spread 1/3 cup of coconut flakes on a baking tray and bake the coconut on 180c until lightly toasted. Using our base recipe, replace generic oil with coconut oil to add to the coconut flavour. While popcorn is popping, melt chocolate. Sprinkle toasted coconut flakes over popcorn and drizzle melted chocolate over popped popcorn. Sprinkle with salt. Wait until the chocolate has set and toss to combine.
SRIRACHA POPCORN
1/4 cup butter
1/2 tsp paprika
1 tsp garlic powder
pinch sea salt
pinch oregano
pinch basil
dash of hot sauce
3/4 cup grated parmesan cheese
Follow our salted popcorn recipe (above). Melt butter, adding pinch of paprika, garlic powder, salt, oregano and basil and hot sauce and stir to combine. Drizzle the mixture over the popcorn and toss to coat. Add the parmesan cheese. Spread the popcorn onto an oven tray at 180c for 10-15 mins, stirring once half way through. Once finished, sprinkle with paprika and fresh parsley and indulge!
Interested in giving Woop a try?
---
---