Truffled cauliflower mac and cheese
with parmesan crumb and balsamic green beans
RECIPE FACT:
Here's our version of one of Americas favourite comfort dishes, made gourmet with truffles and vege loaded of course!
Nutritional Info:
Energy: 3947kj (943Kcal)
Protein: 57g
Carbohydrate: 64g
Fat: 49g
Contains: Gluten, Milk
Serving Amount:
Serves 1 person
Cooking Instructions:
Before cooking:

BRING A POT OF SALTED WATER TO THE BOIL OVER A HIGH HEAT. PREHEAT THE OVEN TO 210⁰C (FAN BAKE).

1. TO COOK THE GOMITI AND CAULIFLOWER:

Cut the cauliflower into bite sized pieces. Once the water is boiling add the gomiti pasta to the pot and cook for 4-5 mins. Add the cauliflower florets to the pot and cook for a further 3 mins. Drain well into a colander.

2. TO COOK THE CAULIFLOWER MAC AND CHEESE:

Place the cooked pasta and cauliflower back in the pot. Finely chop the curly parsley discarding the stalks and add half to the pot. Add the truffled bechamel sauce and baby spinach and stir to combine. Place the pasta mixture into an oven proof baking dish. Sprinkle with parmesan crumb and bake in the oven for 14-15 mins until crumb is golden brown.

3. TO COOK THE BEANS:

Place boiling water from the kettle into a pot and place over a high heat. Top and tail the green beans. Once the water is boiling add the beans and blanch for 2-3 mins. Drain well into a colander.

TO SERVE:

Spoon truffled cauliflower mac and cheese into a bowl and serve with green beans on the side. Drizzle the beans with balsamic dressing and sprinkle with remaining.
Ingredients
In your box:
Cauliflower
1 bag of gomiti pasta
1 pot of truffled bechamel sauce
1 sachet of parmesan crumb
1 pot of balsamic dressing
1 bag of green beans
1 bag of baby spinach
1 bag of curly parsley
SHARE YOUR CREATION WITH US!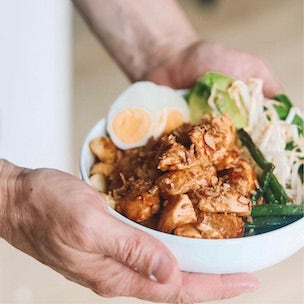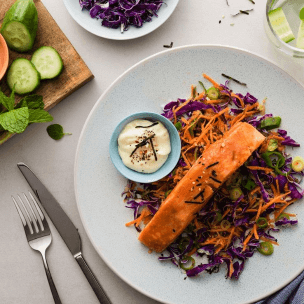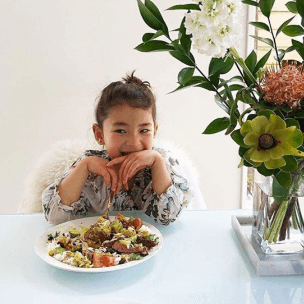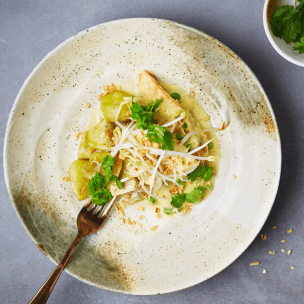 use the hashtag #woopnz to be featured