Thai pork patties
with coconut rice and a Thai cucumber and mung bean salad
Nutritional Info:
Energy: 3840kj (917Kcal)
Protein: 38g
Carbohydrate: 91g
Fat: 44g
Contains: Crustacea, Tree Nuts, Fish
Serving Amount:
Serves 4 people
Cooking Instructions:
1. TO PREPARE THE SALAD:

Cut the cucumber in half and scrape out the seeds with a spoon. Cut into ½ cm slices on the diagonal. Roughly chop the coriander leaves and stalk. Place the cucumber and coriander into a serving bowl with the mung beans and roasted cashews. Before serving add the Thai dressing and toss to combine then season with salt and pepper.

2. TO PREPARE AND COOK THE COCONUT RICE:

Trim the end of the bok choy and remove any damaged outer leaves and discard. Slice into 1cm slices. Open the bag of steamed coconut rice breaking up any clumps by squeezing gently on the bag until broken into pieces. Heat a drizzle of oil in a non-stick frying pan over a medium-high heat. When the pan is hot add the bok choy and cook for 1-2 mins then add the steamed coconut rice and cook for a further 2-3 mins. Season with salt and pepper and place in a serving bowl and cover to keep hot.

3. TO COOK THE PATTIES:

Dampen your hands with cold water to stop from sticking and form the Thai pork mince mixture into meatballs that are a little smaller than a golf ball. Press down to create little patties that are 2 cm thick. Heat 1 tbsp of cooking oil in a pan over a medium-high heat and once the pan is hot add the patties and cook for 3-4 mins on each side. Turn off the heat and add the sweet chilli garlic sauce and allow to sizzle for 30 secs.

To serve:

Divide the rice between bowls and top with Thai pork patties. Top with cucumber and mung bean salad and drizzle over any remaining sweet chilli and garlic sauce from the pan.
Ingredients
In your box:
1 pack of Thai pork mince
1 pack of mung bean sprouts
1 cucumber
1 pack of coriander
1 sachet of roasted cashews
1 pack of bok choy
1 bag of steamed coconut rice
1 pot of sweet chilli garlic sauce
1 pot of Thai dressing
SHARE YOUR CREATION WITH US!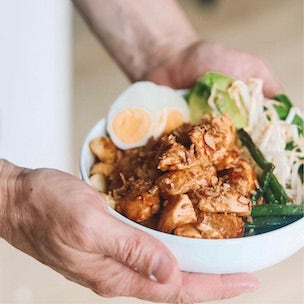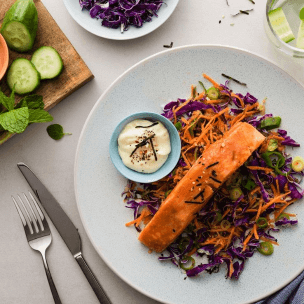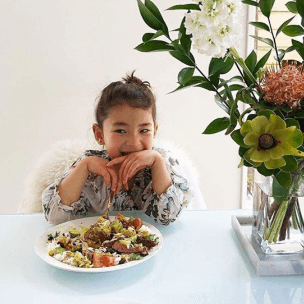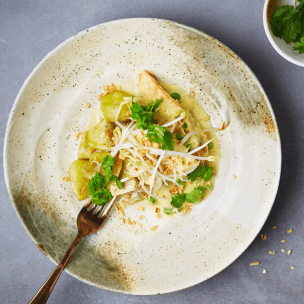 use the hashtag #woopnz to be featured