Tagliatelle with tomato oregano sauce
toasted pinenuts and feta drizzle
RECIPE FACT:
Pinenuts contain manganese, a mineral that helps maintain blood sugar levels.
Nutritional Info:
Energy: 2987kj (713Kcal)
Protein: 26g
Carbohydrate: 77g
Fat: 18g
Contains: Milk, Gluten, Tree Nuts
Serving Amount:
Serves 4 people
Cooking Instructions:
BRING A POT OF SALTED WATER TO THE BOIL OVER A HIGH HEAT.

Roughly chop the coriander including the stalks. Place the black beans in a sieve and rinse under cold water. Drain well. Place the black beans in a bowl with the chickpea seasoning and mix with a fork, crushing some of the beans. Add 2-3 tbsps of water, half the coriander and the corn. Season with salt and pepper and mix well until combined.

1. TO COOK THE TAGLIATELLE:

Once the water is boiling add the wholemeal tagliatelle to the pot. Cook for 2-3 mins. Drain well into a colander and drizzle with olive oil to stop the tagliatelle from sticking.

2. TO COOK THE BROCCOLI NOODLES AND TOMATO SAUCE:

Place a non-stick frying pan over a medium-high heat with a drizzle of olive oil. Once hot add the broccoli noodles and cook for 1-2 mins. Pour in the tomato and oregano sauce and cook for 1-2 mins. Add the tagliatelle and peas and cook stirring regularly for 1-2 mins. Fold through the baby kale and spinach until starting to wilt.

TO SERVE:

Spoon tagliatelle and tomato oregano sauce into bowls. Drizzle with feta drizzle and sprinkle with toasted pinenuts.
Ingredients
In your box:
1 pack of wholemeal tagliatelle
1 pot of tomato and oregano sauce
1 pot of feta drizzle
1 sachet of toasted pinenuts
1 pot of peas
1 bag of broccoli noodles
1 bag baby kale and spinach
SHARE YOUR CREATION WITH US!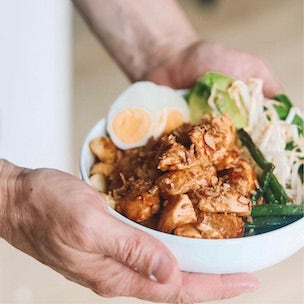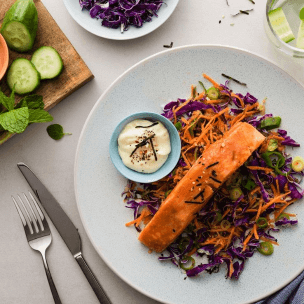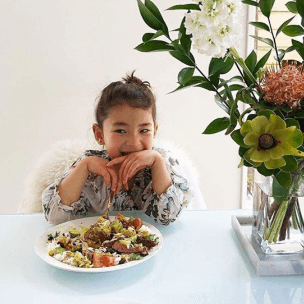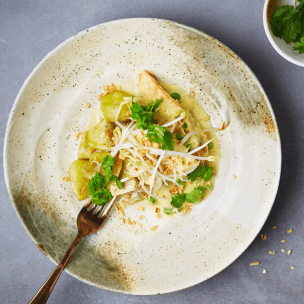 use the hashtag #woopnz to be featured