Sweet chilli chicken tostadas
RECIPE FACT:
Tostada is a Spanish word meaning "toasted"
Nutritional Info:
Energy: 1984kj (474Kcal)
Protein: 33g
Carbohydrate: 42g
Fat: 17g
Contains: Gluten, Soy, Sesame, Milk
Serving Amount:
Serves 4 people
Cooking Instructions:
Before cooking:

Preheat oven to 200°C (Fan Bake)

1. TO MAKE THE TOSTADAS AND COOK THE PUMPKIN:

Line 2 oven trays with baking paper. Brush both sides of the tortillas with oil and place on the oven tray and season with salt. Cook in batches in the pre-heated oven for 5-7 mins until the tortillas are crispy. Check regularly to make sure they don't burn. Remove from the oven and set aside until serving. Heat 1 tbsp of oil in a large non-stick frying pan over a medium heat. When the pan is hot add the diced pumpkin and cook for 6-7 mins until soft. Remove from the pan and set aside.

2. TO COOK THE CHICKEN:

Remove the free-range chicken thigh from its packaging and pat dry with a paper towel. Cut each piece into 2 cm cubes. Place the seasoned flour into a bowl and toss through chicken pieces. Heat a drizzle of oil in a large non- stick frying pan over a medium-high heat. When the pan is hot, add the chicken, shaking off any excess flour and cook for 4-5 mins each side. When the chicken is cooked stir through the sweet chili sauce and the diced pumpkin. Remove from the heat and set aside until needed.

3. TO PREPARE THE SLAW:

Roughly chop the coriander leaves and stalk as they have lots of flavour. Cut spring onion on the diagonal into ½ cm slices. Add slaw, spring onion and coriander to a serving bowl with a drizzle of olive oil and season with salt and pepper and mix to combine.

TO SERVE:

Top each tostada with a little avocado crema and slaw. Top with sweet chilli chicken and pumpkin and drizzle over any sauce from the pan.
Ingredients
In your box:
1 pack of free-range chicken thigh
1 pack of tortillas
1 pack of rainbow slaw
1 pack of diced pumpkin
1 pack of coriander
2 spring onion
1 pot of avocado crema
1 pot of sweet chilli sauce
1 pack of seasoned flour
SHARE YOUR CREATION WITH US!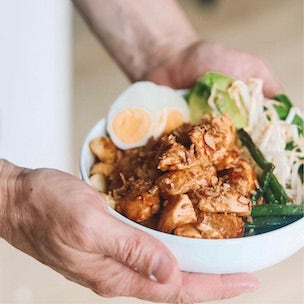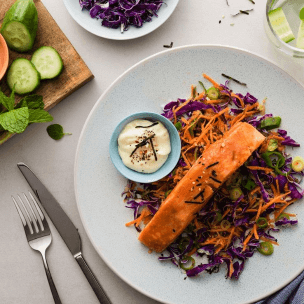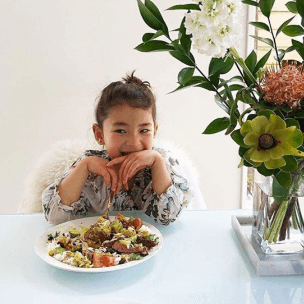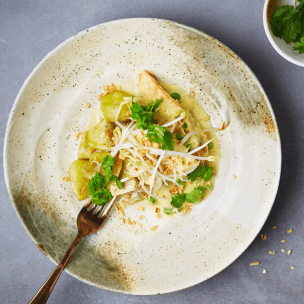 use the hashtag #woopnz to be featured