Spanish butter bean paella
with cauliflower rice and black garlic aioli
RECIPE FACT:
Black garlic is white garlic that has been fermented over high heat and humidity creating an earthy umami flavour.
Nutritional Info:
Energy: 3148kj (752Kcal)
Protein: 16g
Carbohydrate: 47g
Fat: 52g
Contains: Tree Nuts
Serving Amount:
Serves 1 person
Cooking Instructions:
1. TO PREPARE THE BEANS:

Top and tail the green beans Place the butter beans into a sieve and rinse under cold running water. Drain well.

2. TO PREPARE THE PAELLA:

Place a non-stick frying pan over a medium-high heat with a drizzle of olive oil. Add the green beans and cook for 2-3 mins stirring occasionally. Add the butter beans and cook for 1-2 mins. Open the bag of steamed brown rice, squeezing gently on the bag to break up any large clumps and add to the pan with the cauliflower rice. Season well with salt and pepper and cook for 2-3 mins. Pour in the roasted capsicum sauce and cook for 1-2 mins.

TO SERVE:

Spoon butter bean paella into bowls, top with a handful of rocket and drizzle with olive oil. Sprinkle with toasted almonds and hemp seeds and serve with black garlic aioli on the side.
Ingredients
In your box:
1 bag of butter beans
1 pack of brown rice
1 pot of roasted capsicum sauce
1 sachet of toasted almonds and hemp seeds
1 pot of black garlic aioli
1 pack of cauliflower rice
1 pack of green beans
1 bag of rocket
SHARE YOUR CREATION WITH US!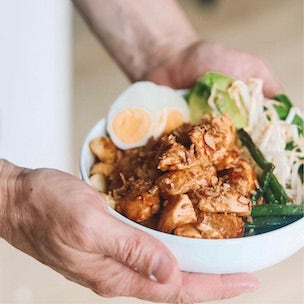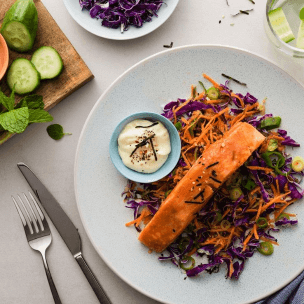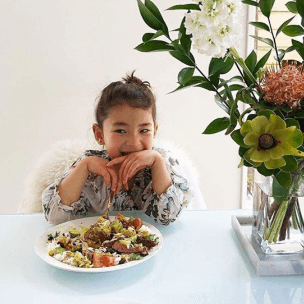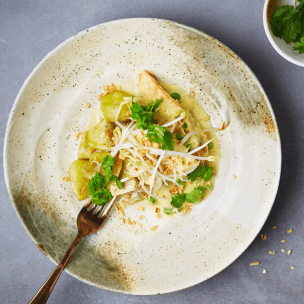 use the hashtag #woopnz to be featured