Singaporean prawn and vermicelli laksa
with cabbage, chilli and crispy shallots
RECIPE FACT:
Singapore is among the 20 smallest countries in the world, with a total land area of only 682.7 square kilometres
Nutritional Info:
Energy: 3407kj (814Kcal)
Protein: 34g
Carbohydrate: 77g
Fat: 43g
Contains: Crustacean, Tree Nuts, Fish
Serving Amount:
Serves 4 people
Cooking Instructions:
1. To prepare the vermicelli noodles: Boil

Boil the kettle. Place vermicelli noodles in a bowl and once the kettle has boiled cover the noodles with boiling water and leave to soak for 5 mins. Drain into a colander.

2. TO PREPARE THE GARNISH:

Remove the red chilli from the top of the prawn laksa paste. Cut the chilli in half lengthways and scrape the seeds out with a teaspoon – if you enjoy a spicier flavour, leave the seeds in and thinly slice. Use ½ to ¾'s of the chilli, depending how spicy you want the laksa to be. Roughly chop the coriander including the stalk which has lots of flavour.

3. TO PREPARE THE PRAWNS:

Remove prawns from their pot and pat dry with paper towel. Season with salt.

4. TO COOK THE PRAWNS AND LAKSA:

Have everything to hand – the cooking takes less than 5 mins. Heat 1 tbsp of cooking oil in a nonstick wok or deep sided frying pan over a high heat. Once hot add the prawns and stir fry for 1 min. Stir in the green cabbage for 1 more min. Remove prawns and cabbage from the pan into a bowl but keep to hand. Add the laksa paste with 1 tbsp cooking oil to the pan and constantly stir fry around the pan for 1 min, then pour in the coconut cream. Bring up to a simmer and once simmering, add the vermicelli noodles, prawns, and cabbage into the broth. Cook for another 1-2 mins until piping hot.

TO SERVE:

Use tongs to place noodles into bowls and then ladle laksa, prawns and cabbage into bowls and top with bean sprouts, red chilli and coriander. Sprinkle over crispy shallots.
Ingredients
In your box:
2 pots of prawns
1 bag of vermicelli noodles
1 pot of laksa paste and red chilli
2 pots of coconut cream
1 sachet of crispy shallots
1 bag of bean sprouts
1 bag of green cabbage
1 bag of coriander
SHARE YOUR CREATION WITH US!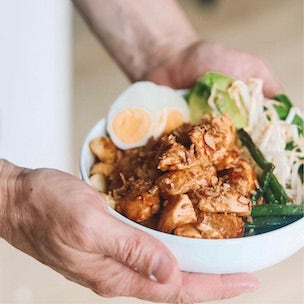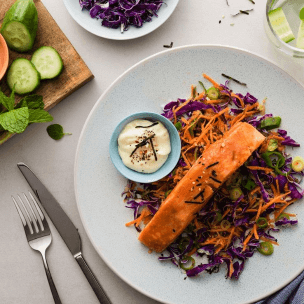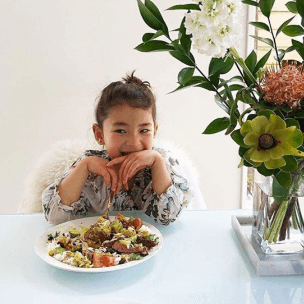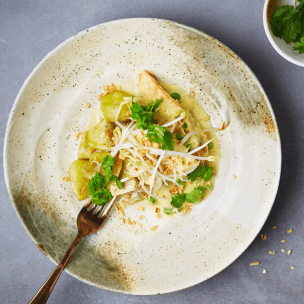 use the hashtag #woopnz to be featured