Satay beef
with warm rice and pickled carrot salad
RECIPE FACT:
Chatuchak market is the world's largest weekend market With more than 15,000 stalls, it really is a must-see if you ever visit!
Nutritional Info:
Energy: 3356kj (802Kcal)
Protein: 41g
Carbohydrate: 94g
Fat: 29g
Contains: Peanuts, Sesame
Serving Amount:
Serves 1 person
Cooking Instructions:
1. TO HEAT THE RICE:

Microwave option (preferred): Place steamed rice tray in microwave with the seal intact and cook on high (750w) for 2-3 mins or until seal bubbles up. Oven option: Preheat oven to 200°C (fanbake). Place rice in an oven proof baking dish lined with baking paper and add 1-2 tbsps of water. Cover with tinfoil and heat in oven for 8-10 mins. Once heated tip into a salad bowl to cool while preparing the rest of meal.

2. TO PREPARE THE VEGETABLES:

Peel the carrots and then make ribbons by pulling the peeler full length along the carrots. Place carrot in a bowl and pour over the rice pickle dressing and set aside until just before serving. Finely slice the spring onion. Roughly chop the coriander including the stalks which have lots of flavour.

3. TO COOK THE BEEF SATAY

Heat 1 tbsp of cooking oil in a non-stick frying pan over a medium-high heat. Remove the beef stir fry strips from their packaging and pat dry with a paper towel. Once the pan is hot add the beef to the pan and stir fry for 30 secs - 1 min and remove from the pan. Add the satay sauce to the pan and bring up to a simmer. When the sauce is hot turn off the heat and add the beef strips back to the pan and stir to combine.

4. TO ASSEMBLE THE RICE SALAD:

Fold rice vinegar pickled carrot including the liquid through the rice along with the spring onion and coriander.

TO SERVE:

Spoon rice salad into bowls and top with satay beef. Lastly sprinkle over chopped roasted peanuts.
Ingredients
In your box:
1 pack of premium beef strips
1 tray of steamed rice
1 pot of satay sauce
1 pot of rice pickle dressing
1 sachet of chopped roasted peanuts
1 carrot
1 spring onion
1 bag of coriander
SHARE YOUR CREATION WITH US!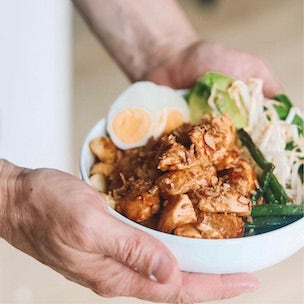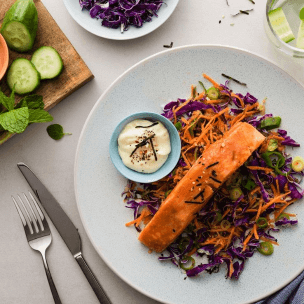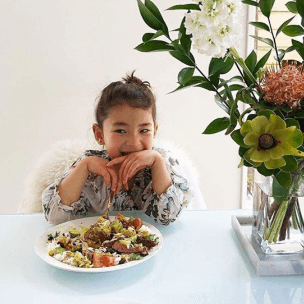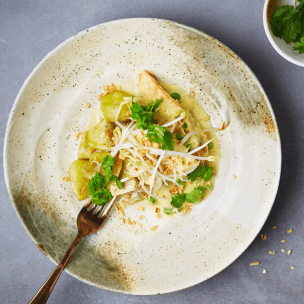 use the hashtag #woopnz to be featured