Ricotta and basil stuffed chicken
with lemon couscous and spring vegetables
RECIPE FACT:
Ricotta is one of the healthiest cheeses as it is high in protein and calcium and lower in fat and sodium.
Nutritional Info:
Energy: 2306kj (551Kcal)
Protein: 56g
Carbohydrate: 23g
Fat: 21g
Contains: Gluten, Tree Nuts, Milk
Serving Amount:
Serves 2 people
Cooking Instructions:
Before cooking:

PREHEAT THE OVEN TO 200⁰C (FAN BAKE). BOIL THE KETTLE.

1. TO PREPARE AND COOK THE CHICKEN:

Line an oven tray with baking paper. Remove the free-range chicken breasts from their packaging and pat dry with a paper towel. Butterfly the chicken breasts by holding flat on a board and slicing through horizontally being careful not to cut all the way through to the other side. Open up the chicken breasts like a butterfly and spoon the basil and ricotta stuffing evenly on to one side of each chicken fillet. Close the fillets like a book and place on the oven tray, spray with oil and season with salt. Place in the oven and bake for 18-20 mins until chicken is cooked through. Allow to rest for 1-2 mins before slicing into 3 pieces.

2. TO COOK THE COUSCOUS:

Fill a pot with boiling water from the kettle and bring up to the boil over a high heat. Once boiling add the pearl couscous and cook for 14-15 mins.

3. TO COOK THE SPRING VEGETABLES:

Snap the woody ends off the asparagus and discard (they will naturally snap in the right place) and cut the broccolini into small bite sized pieces. Add the asparagus and broccolini and peas to the pot with the couscous once it has been cooking for 15 mins and cook for a further 2-3 mins. Drain the vegetables and couscous well into a colander. Place the couscous and vegetables into a salad bowl, season with salt and pepper and pour in the lemon dressing. Toss well to combine.

TO SERVE:

Spoon the lemon couscous and spring vegetables onto plates. Top with ricotta stuffed chicken and sprinkle with toasted pinenuts.
Ingredients
In your box:
1 pack of free-range chicken breasts
1 sachet of pearl couscous
1 pot of ricotta and basil stuffing
1 pot of lemon dressing
1 sachet of toasted pinenuts
1 bunch of asparagus
1 pot of peas
1 bag of broccolini
SHARE YOUR CREATION WITH US!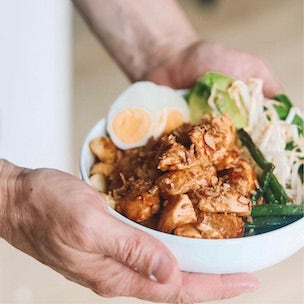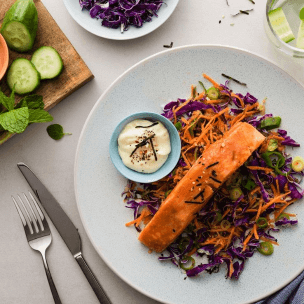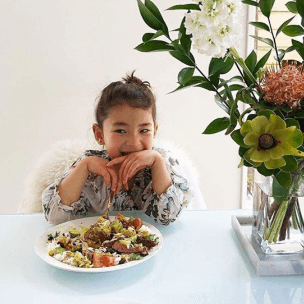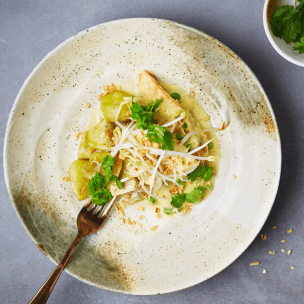 use the hashtag #woopnz to be featured