Red wine lamb ragu
with gnocchi, spinach, peas and Parmesan
RECIPE FACT:
Gnocchi comes from northern Italy. Along with heartier Italian cuisine like risotto and polenta.
Nutritional Info:
Energy: 3018kj (721Kcal)
Protein: 47g
Carbohydrate: 55g
Fat: 39g
Contains: Gluten, Sulphites, Milk
Serving Amount:
Serves 1 person
Cooking Instructions:
1. TO COOK THE GNOCCHI:

Bring a medium pot of water to the boil over a medium-high heat. Once boiling add the gnocchi to the water and cook for 5 mins. Drain into a colander.

2. TO COOK THE RAGU:

Heat 1 tbsp of oil in a non-stick frying pan over a medium-high heat. Once hot add the slow cooked lamb and cook for 1 min until lamb has softened and separated (be careful not to break up too much). Pour in the red wine ragu sauce and simmer for 2 mins. Stir in the peas and keeping cooking for 2 mins. Lastly fold in the baby spinach and gnocchi and then remove from the heat.

TO SERVE:

Spoon gnocchi and red wine ragu into a bowl. Finish with a drizzle of gremolata and a sprinkle of shaved parmesan.
Ingredients
In your box:
1 pack slow cooked lamb
1 pack of gnocchi
1 pot of red wine ragu sauce
1 pot of shaved parmesan
1 pot of peas
1 bag of baby spinach
1 pot of gremolata
SHARE YOUR CREATION WITH US!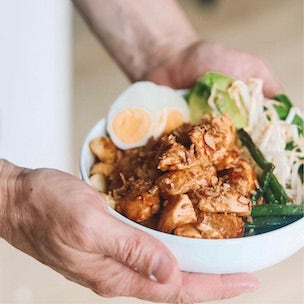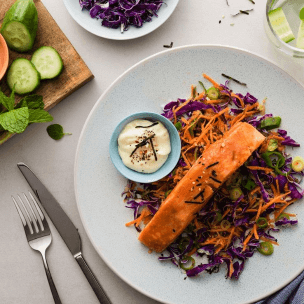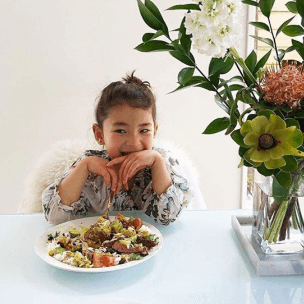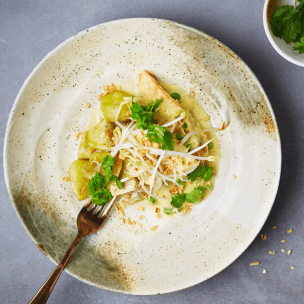 use the hashtag #woopnz to be featured