Pepper sauce glazed beef meatballs
with roast kumara, cos, carrot and sweetcorn
RECIPE FACT:
Kerikeri was the first place in New Zealand where grape vines were planted. Samuel Marsden planted 100 vines on 25 September 1819.
Nutritional Info:
Energy: 3741kj (894Kcal)
Protein: 38g
Carbohydrate: 63g
Fat: 44g
Contains: Gluten, Soy, Sulphites, Tree Nuts
Serving Amount:
Serves 2 people
Cooking Instructions:
Before cooking:

Preheat the oven to 200℃ (fan bake).

1. TO COOK THE KUMARA:

Arrange the steamed kumara on an oven tray lined with baking paper and drizzle over 1-2 tbsps of olive oil and season with salt. Place in the preheated oven and roast for 13 mins then pour over the sweetcorn and cook for a further 5-7 mins.

2. TO COOK THE MEATBALLS:

Finely chop the curly parsley. In a bowl mix ¾'s of the parsley, beef mince, panko breadcrumbs and 2 tbsps of the pepper sauce and season with salt. Wet hands and form the beef mince mixture into golf ball size meatballs. Place the meatballs on an oven tray lined with baking paper and cook for 8 mins. Then on top of each meatball spoon a little of the rest of the pepper sauce. Bake in the oven for another 5 mins.

3. TO PREPARE THE VEGETABLES:

Remove any damaged outer leaves from the baby cos lettuce and discard. Slice the root off the baby cos lettuce and then gently separate the leaves. Place in a serving bowl. Trim the ends off the carrots and discard. Peel into ribbons and add to the bowl with the cos lettuce. Pour over the thyme vinaigrette. Toss to coat well.

TO SERVE:

Arrange cos leaves and carrot ribbons on plates and then top with kumara and sweetcorn. Lastly add the meatballs and then sprinkle with the rest of the parsley and the toasted pine nuts.
Ingredients
In your box:
1 pack of premium beef mince
1 pack of steamed kumara
1 sachet of panko breadcrumbs
1 pot of pepper sauce
1 pot of thyme vinaigrette
1 sachet of toasted pine nuts
1 pot of sweetcorn
1 baby cos lettuce
2 carrots
1 bag of curly parsley
SHARE YOUR CREATION WITH US!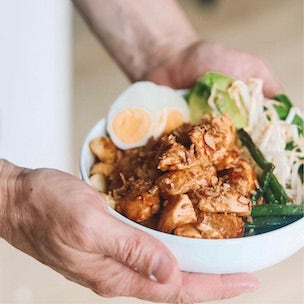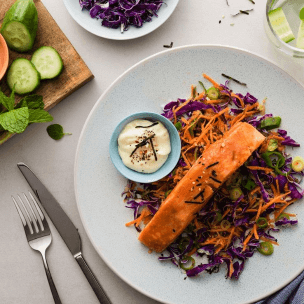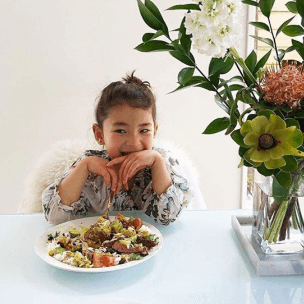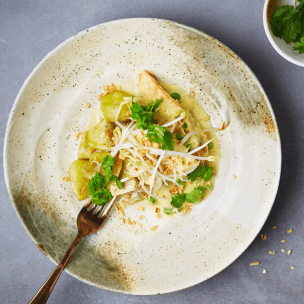 use the hashtag #woopnz to be featured