Pan seared sirloin
with caper roasted cauliflower and red pepper sauce
RECIPE FACT:
Cauliflower is a member of the cancer-fighting cruciferous vegetable family, it's antioxidant-rich and is high in vitamin C.
Nutritional Info:
Energy: 2223kj (531Kcal)
Protein: 37g
Carbohydrate: 18g
Fat: 30g
Contains: Tree Nuts
Serving Amount:
Serves 1 person
Cooking Instructions:
Before cooking:

PREHEAT THE OVEN TO 210⁰C (FAN BAKE).

1. TO PREPARE THE CAULIFLOWER AND RED ONION:

Cut the cauliflower into small bite sized pieces. Peel the red onion and slice into 8 wedges. Spread vegetables out on an oven tray lined with baking paper and pour over the caper paste. Turn to coat well. Cook in the preheated oven for 18-20 mins or until cauliflower is cooked through.

2. TO COOK THE SIRLOIN:

Remove the beef sirloin steaks from their packaging, pat dry with a paper towel and season with salt and pepper. Spray a non-stick pan with oil and place on a medium-high heat. Once the pan is hot add the sirloin steaks, sear for 2-3 mins on each side for medium rare - a little longer on each side for well done. Allow to rest for 1-2 mins before slicing.

3. TO ASSEMBLE:

Remove cauliflower from the oven and place in a large salad bowl with the baby spinach. Toss gently to combine.

TO SERVE:

Place caper roasted cauliflower onto a plate and sprinkle over toasted pinenuts and sultanas. Arrange sirloin steak slices onto the plate and dollop with red pepper sauce.
Ingredients
In your box:
1 packet of beef sirloin
1 pot of caper paste
1 pot of roasted red pepper sauce
1 sachet of toasted pine nuts and sultanas
Cauliflower
1 red onion
1 bag of baby spinach
SHARE YOUR CREATION WITH US!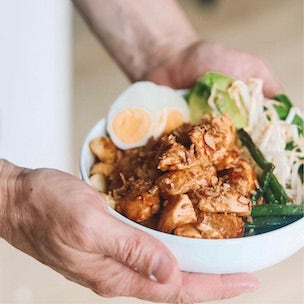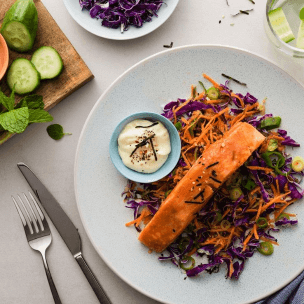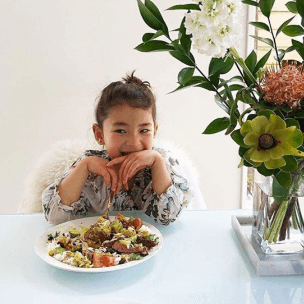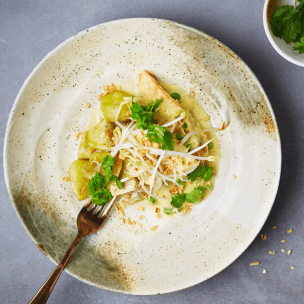 use the hashtag #woopnz to be featured