Moroccan lamb strips
with pearl couscous and sweet tahini dressing
RECIPE FACT:
Did you know that, pearl couscous is a type of pasta made from semolina flour and water.
Nutritional Info:
Energy: 2339kj (559Kcal)
Protein: 41g
Carbohydrate: 38g
Fat: 24g
Contains: Gluten
Serving Amount:
Serves 1 person
Cooking Instructions:
"
Before Cooking:

PREHEAT OVEN TO 210℃ (FAN BAKE). BOIL THE KETTLE.

1. TO COOK THE PEARL COUSCOUS:

Place boiling water from the kettle into a pot, season with salt and bring up to the boil over a high heat. Once boiling add the pearl couscous and cook for 15-16 mins. Drain well into colander and drizzle with a little olive oil to stop sticking. Place in a salad bowl.

2. TO COOK THE BROCCOLI AND CRISPY CHICKPEAS:

Line an oven tray with baking paper. Place the chickpeas into a sieve and rinse under cool running water. Drain well. Cut the broccoli into small bite sized pieces and place on the oven tray with the chickpeas. Spray with oil, season with salt and bake in the oven for 10-12 mins until broccoli is cooked through.

3. TO ASSEMBLE THE COUSCOUS:

Add the broccoli and chickpeas to the salad bowl with the couscous. Remove the mint leaves and Italian parsley leaves from their stalks and roughly chop the leaves. Add to the salad bowl with the roasted broccoli and chickpeas and baby spinach. Cut the lemon in half and squeeze half the lemon into the salad bowl. Drizzle with olive oil, season with salt and pepper and toss to combine.

TO COOK THE MOROCCAN LAMB STRIPS:

Spray a non-stick frying pan with oil and place over a high heat. Once hot add the Moroccan lamb strips to the pan and cook for 30-60 secs – don't cook any longer as this will make them tough. Season with salt and pepper.

TO SERVE:

Spoon roasted broccoli and chickpea couscous onto plates. Top with pan seared Moroccan lamb strips and dollop with sweet tahini dressing. Cut the remaining lemon half into wedges and serve on the side.
"
Ingredients
In your box:
1 pack of harissa lamb strips
1 sachet of pearl cous cous
1 pot of sweet tahini dressing
1 pack of chickpeas
1 broccoli
1 bag of baby spinach
Lemon
1 bag of mint and Italian parsley
SHARE YOUR CREATION WITH US!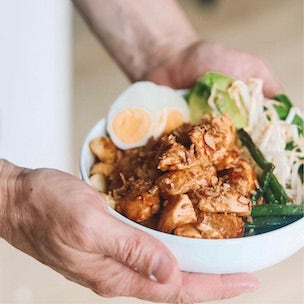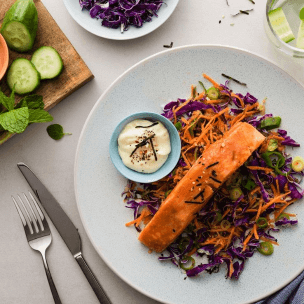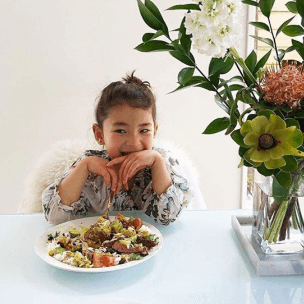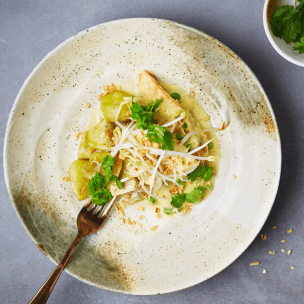 use the hashtag #woopnz to be featured