Pan fried falafel
with winter tabbouleh and tahini yoghurt
RECIPE FACT:
Tahini is made from ground sesames seeds and is full of healthy fats and plant protein.
Nutritional Info:
Energy: 3770kj (901Kcal)
Protein: 14g
Carbohydrate: 47g
Fat: 54g
Contains: Milk, Sesame, Tree Nuts
Serving Amount:
Serves 1 person
Cooking Instructions:
1. TO PREPARE THE WINTER TABBOULEH:

Add the red cabbage to a salad bowl. Using half the carrot, peel and make ribbons by pulling a peeler full length along the carrot rotating after each peel and add to the bowl. Using half the apple, grate and add to the salad bowl. Finely chop the curly parsley discarding the stalks. Remove the mint leaves from their stalks and roughly chop. Add the herbs and the cranberries and toasted walnuts to the bowl. Just before serving pour in the lemon dressing and season with salt and pepper. Toss to combine.

2. TO COOK THE FALAFEL:

Place a non-stick frying pan over a medium heat and add 2-3 tablespoons of olive. Using half the pot of falafel mix, once the pan is hot add 3 spoonful's of the falafel mix to the pan. Flatten slightly with a spatula and cook for 3-4 mins each side adjusting the heat if necessary. Until golden and heated through.

TO SERVE:

Spoon winter tabbouleh onto a plate. Top with pan fried falafels and drizzle with tahini yoghurt.
Ingredients
In your box:
1 pot of falafel mix
1 pot of tahini yoghurt
1 pot of lemon dressing
1 sachet of cranberries and toasted walnuts
1 bag of red cabbage
1 apple
1 carrot
1 bag of curly parsley and mint
SHARE YOUR CREATION WITH US!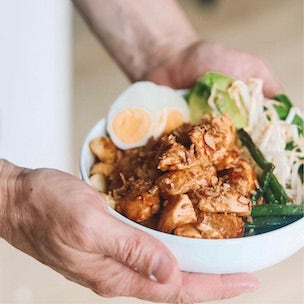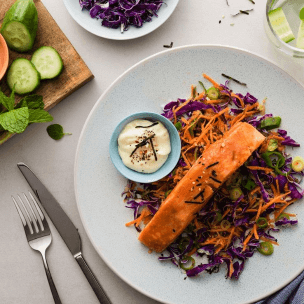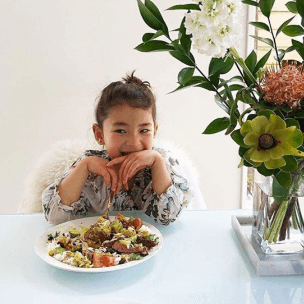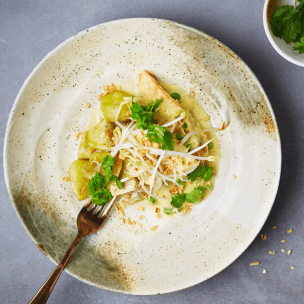 use the hashtag #woopnz to be featured