Orange and rosemary chicken
with spring roasted vegetables
RECIPE FACT:
Kumara is a source of Vitamin C and beta-carotene, a type of Vitamin A and antioxidant.
Nutritional Info:
Energy: 1965kj (469Kcal)
Protein: 51g
Carbohydrate: 38g
Fat: 18g
Contains: Sulphites, Tree Nuts
Serving Amount:
Serves 2 people
Cooking Instructions:
Before cooking:

PREHEAT THE OVEN TO 210⁰C (FAN BAKE).

1. To cook the roasted vegetables:

Line an oven tray with baking paper and place the steamed kumara on the oven tray. Trim the tops off the baby carrots, cut in half if on the larger side and place on the oven tray. Spray the vegetables with oil and season with salt and pepper. Place in the oven and bake for 12-15 mins. Cut the broccoli into bite sized florets. Add to the oven tray and cook for a further 8-10 mins until vegetables are cooked through. Remove the Italian parsley leaves from their stalks and roughly chop.

2. TO COOK THE CHICKEN:

Remove the free-range chicken breasts from their packaging and pat dry with paper towels. Cut each thigh into 3-4 even sized pieces. Spray oil into a non-stick frying pan and place over a medium-high heat. Once hot add the chicken pieces and brown on each side for 2 mins then pour in the orange and rosemary sauce and reduce the heat to medium. Simmer for 2-3 mins until chicken is cooked through.

TO SERVE:

Spoon roasted vegetables onto plates and top with chicken pieces. Pour over pan juices and sprinkle with nutty seed sprinkle and chopped parsley.
Ingredients
In your box:
1 pack of free-range chicken breast
1 pack of steamed kumara
1 pot of orange and rosemary sauce
1 sachet of nutty seeds
Broccoli
1 bag of baby carrots
1 bag of Italian parsley
SHARE YOUR CREATION WITH US!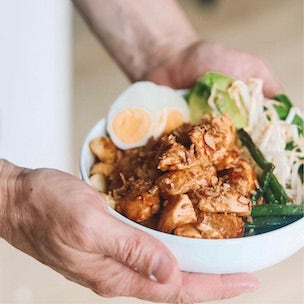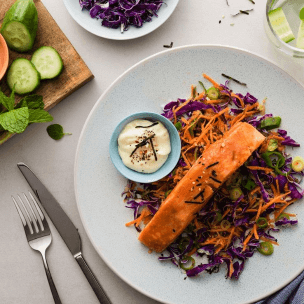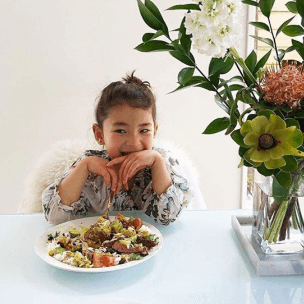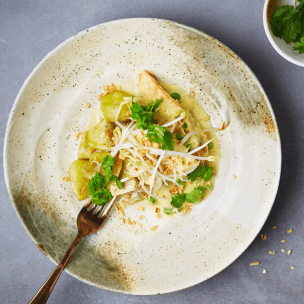 use the hashtag #woopnz to be featured