Mozzarella beef meatballs
in a rich red wine ragu with a basil & pinenut pesto and tagliatelle
RECIPE FACT:
Bari is a port city on the Adriatic Sea, and the capital of southern Italy's Puglia region.
Nutritional Info:
Energy: 3652kj (872Kcal)
Protein: 45g
Carbohydrate: 83g
Fat: 30g
Contains: Gluten, Egg, Milk, Tree Nuts, Sulphites
Serving Amount:
Serves 1 person
Cooking Instructions:
Before cook:

Bring a pot of salted water to the boil

1. TO COOK THE MEATBALLS AND NAPOLITANA SAUCE:

Place the premium beef mince in a bowl with the grated mozzarella and season with salt and pepper then mix with a wooden spoon to combine. Dampen your hands with cold water to help stop the mince from sticking. Form meatballs using the mixture that are a little smaller than a golf ball. Heat 1 tbsp of cooking oil in a pan over a medium-high heat and once the pan is hot add the meatballs. Brown for 3-4 mins turning until brown all over. Stir in the red wine tomato ragu and once the sauce is simmering reduce the heat and simmer for 3-4 mins.

2. TO PREPARE THE COURGETTE:

Finely chop the Italian parsley and set aside. Trim the ends off the courgette and discard. Using a peeler pull it lengthways along the courgette to create ribbons.

3. TO COOK THE TAGLIATELLE AND COURGETTE:

Add the tagliatelle to the pot of boiling water, separating the pasta as you add it, so it does not stick together and cook for 3 mins. Add the courgette and cook for a further 30 secs then drain reserving 2 tbsps of cooking water. Tip the tagliatelle and courgette back into the pot and mix through cooking water with 1-2 tbsps of olive oil, chopped parsley and season well with salt and pepper.

TO SERVE:

Twist tagliatelle and courgette into pasta bowls. Top with mozzarella meatballs and red wine ragu sauce. Spoon over some basil and pinenut pesto finishing with a sprinkle of rocket.
Ingredients
In your box:
1 pack of premium beef mince
1 pack of tagliatelle
1 pot of basil pesto and pinenuts
1 pack of Italian parsley
2 courgettes
1 pot of red wine tomato ragu
1 pack of rocket
1 pot of grated mozzarella
SHARE YOUR CREATION WITH US!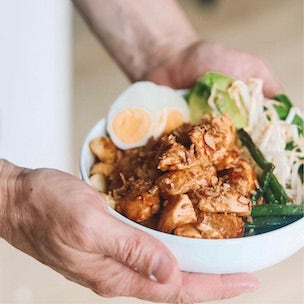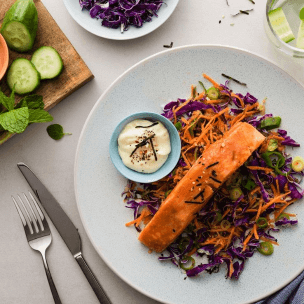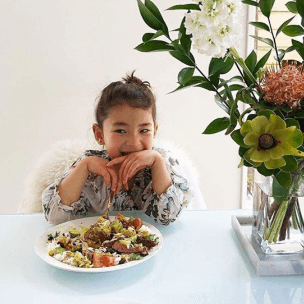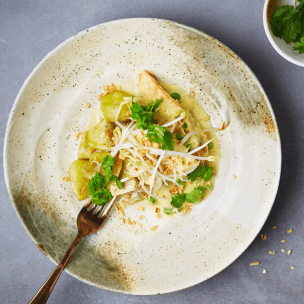 use the hashtag #woopnz to be featured