Middle Eastern slow cooked beef
with carrot tabbouleh and pickled cucumbers
RECIPE FACT:
Pickling is a great way to use up any vegetables you might find in the fridge that are past their best; a good way to avoid throwing away food!
Nutritional Info:
Energy: 1925kj (460Kcal)
Protein: 35g
Carbohydrate: 40g
Fat: 15g
Contains: Gluten, Tree Nuts
Serving Amount:
Serves 4 people
Cooking Instructions:
1. TO COOK THE BULGUR:

Pour boiling water from the kettle into a pot, season with salt, add the bulgur wheat and bring to the boil over a high heat. Cook for 8-10 mins, drain well into a sieve.

2. TO PREPARE THE PICKLES:

Peel the cucumber and trim the ends off, slice into ½ cm slices on the diagonal. Place in a bowl, season with salt and pour over the pickling liquid. Remove the cucumber from the pickling liquid just before serving.

3. TO PREPARE THE TABBOULEH:

Chop the tomatoes into 1 cm cubes and place in a salad bowl with the bulgur. Peel and grate the carrots and add to the bowl. Remove the mint and curly parsley leaves from their stalks, roughly chop and add to the salad bowl. Just before serving add the mesclun salad and pour half of the pickling liquor through the tabbouleh, tossing gently to combine. Season with salt and pepper.

4. TO COOK THE HARISSA BEEF:

Spray a non-stick frying pan with oil and place over a medium heat. Once hot add the pulled beef and cook for 5-6 mins stirring occasionally to create some crispy bits and to break up any large pieces. Add the harissa paste, stir through and cook for 1 min.

TO SERVE:

Spoon carrot tabbouleh onto plates and top with the harissa pulled beef. Sprinkle over toasted almonds and raisins and serve with the cucumber pickles on the side.
Ingredients
In your box:
1 pack of pulled beef
1 sachet of bulgur wheat
1 pot of harissa paste
1 pot of pickling liquor
1 sachet of toasted almonds and raisins
2 Carrots
2 Cucumbers
2 Tomatoes
1 bag of mesclun
1 bag of mint and curly parsley
SHARE YOUR CREATION WITH US!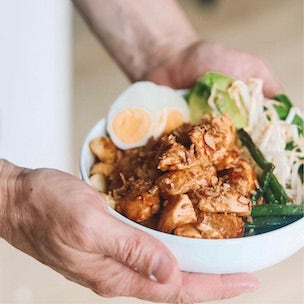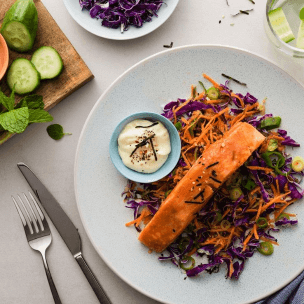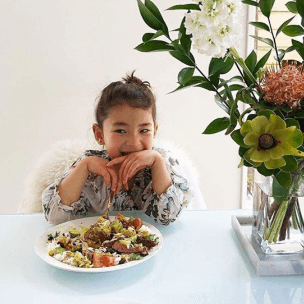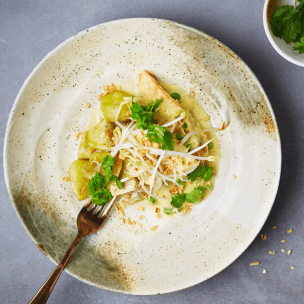 use the hashtag #woopnz to be featured