Mexi charred beef sirloin
with chimichurri vegetables and chipotle crema
RECIPE FACT:
Broccolini stalks are high in the potential cancer-fighting compound, sulphorophane. This compound is also found in Brussels sprouts and cabbage.
Nutritional Info:
Energy: 2108kj (503Kcal)
Protein: 41g
Carbohydrate: 21g
Fat: 27g
Contains: Sulphites, Milk
Serving Amount:
Serves 1 person
Cooking Instructions:
1. TO PREPARE THE VEGETABLES:

Trim the ends off the broccolini and cut into bite size pieces. Slice the silverbeet leaves into ½ cm slices and discard the stalks. Place the black beans in sieve and rinse under cold running water. Drain well.

2. TO COOK THE CHIMICHURRI VEGETABLES:

Spray a non-stick frying pan with oil and place over a medium-high heat. Once hot add the broccolini and cook for 4-5 mins stirring occasionally to create a char. Add the silverbeet and cook for 1-2 mins. Add the black beans, capsicum and corn, stir and heat for 1-2 mins. Stir through the chimichurri to combine and season with salt and pepper. Remove from the pan and cover to keep warm.

3. TO COOK THE SIRLOIN:

Wipe out the frying pan, respray with oil and place over a high heat. Once hot, add the Mexi seasoned beef sirloin steaks to the pan, season with salt and cook for 2-3 mins each side for medium rare - a little longer for well done. Allow to rest for 1-2 mins before slicing up.

TO SERVE:

Spoon chimichurri vegetables onto a plate and top with sliced Mexi seasoned sirloin. Dollop with chipotle crema and sprinkle over smoky seeds.
Ingredients
In your box:
1 pack of Mexi seasoned beef sirloin
1 pot of chimichurri
1 pot of chipotle crema
1 sachet of smoky seeds
1 bag of black beans
1 pot of capsicum and corn
1 bag of broccolini
1 bag of silverbeet
SHARE YOUR CREATION WITH US!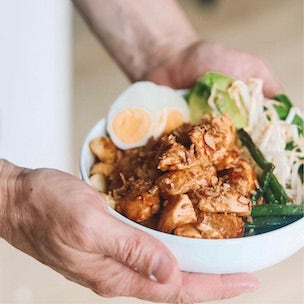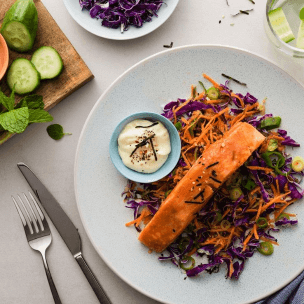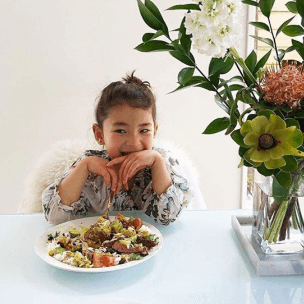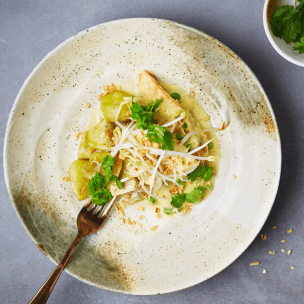 use the hashtag #woopnz to be featured