Loaded chilli beef con carne fries
Nutritional Info:
Energy: 2882kj (688Kcal)
Protein: 49g
Carbohydrate: 50g
Fat: 32g
Contains: Milk
Serving Amount:
Serves 4 people
Cooking Instructions:
Before cooking:

Preheat oven to 210°C (fan bake).

1. TO COOK THE FRIES:

Remove the steamed potato fries from their packaging and place onto an oven tray lined with baking paper in a single layer. Lightly drizzle with oil and season with salt. Place into the pre-heated oven for 22-25 mins. Remove from the oven and season with salt.

2. TO MAKE THE SLAW:

Finely slice spring onion on the diagonal. Roughly chop the coriander leaves and stalk. Peel and grate the carrot. Place carrot, spring onion and coriander into a salad bowl with the sliced red and green cabbage. Drizzle of olive oil and season with salt and pepper and toss to combine.

3. TO MAKE THE LOADED CON CARNE FRIES:

Heat 1 tbsp of oil in a non-stick frying pan over a medium high heat. When the pan is hot add the seasoned beef mince and cook for 4-5 mins breaking up with a wooden spoon. Add the con carne sauce and bring to a simmer for 1 min. Spoon the con carne beef mince over the fries and sprinkle over the tasty cheese and return to the oven for 4-5 mins, or until the cheese has melted.

TO SERVE:

Divide the chilli con carne fries between plates and serve with slaw and sour cream.
Ingredients
In your box:
1 pack of seasoned beef mince
1 pack of sliced red & green cabbage
1 carrot
1 spring onion
1 pack of coriander
1 pot of tasty cheese
1 pot of sour cream
1 pot of con carne sauce
1 pack of steamed potato fries
SHARE YOUR CREATION WITH US!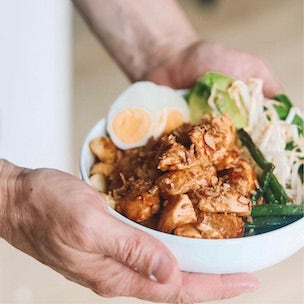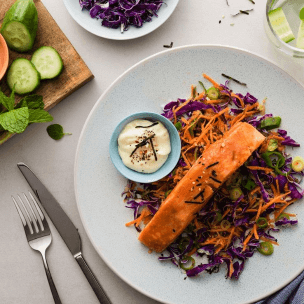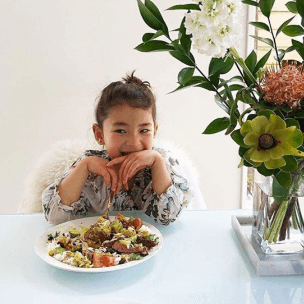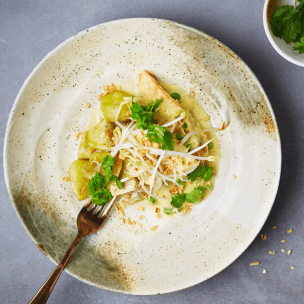 use the hashtag #woopnz to be featured