Lebanese Chicken
with babaganoush and a tomato quinoa and kale salad
RECIPE FACT:
In the Middle East, Lebanon is the only country that lacks a desert. It has a ski field that is open for 3 months of the year.
Nutritional Info:
Energy: 2770kj (662Kcal)
Protein: 42g
Carbohydrate: 44g
Fat: 33g
Contains: Milk, Tree Nuts, Sesame
Serving Amount:
Serves 2 people
Cooking Instructions:
1. TO MARINADE THE CHICKEN AND COOK THE TOMATO QUINOA:

Remove the chicken thighs from their packaging and place in a bowl with the Lebanese chicken marinade and mix to coat. Heat 1 tbsp of olive oil in a pot over a medium-high heat. When the oil is hot add the Lebanese spice paste and cook for 1 min then add 400 ml of water and cook for 2 mins stirring often. Add the steamed quinoa and cook for 1 more min then remove from the heat and season with salt and pepper and cover to keep warm.

2. TO PREPARE THE TOMATO & KALE SALAD:

Dice the tomato into 1 cm cubes. Pick the leaves from the curly parsley and finely chop. Add the tomato and parsley and baby kale to a serving bowl with a drizzle of olive oil and season with salt and pepper. Toss salad before serving. Crumble the feta over the carrot and parsnip and drizzle over 1 tbsp of olive oil and season with salt and pepper. Cook in the preheated oven for 18-20 mins.

3. TO COOK THE LEBANESE CHICKEN:

Heat 1 tbsp of olive oil in a non-stick frying pan over a medium-high heat. When the pan is hot cook for 3-4 mins each side then remove from the pan and slice into 1 cm strips.

TO SERVE:

Spread the babaganoush on the bottom of the plate then top with some tomato quiona. Top with tomato and kale salad, finishing with chicken and toasted almond and cranberries.
Ingredients
In your box:
1 pack of free-range chicken thigh
1 pot of Lebanese chicken marinade
1 bag of baby kale
1 bag of steamed quinoa
1 tomato
1 pack of curly parsley
1 pot of babaganoush
1 pack of toasted almonds and cranberries
1 pot of Lebanese spice paste
SHARE YOUR CREATION WITH US!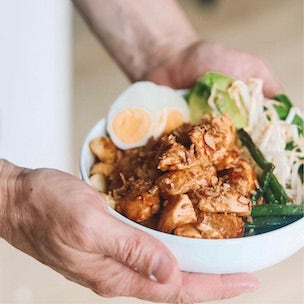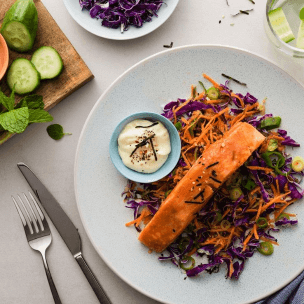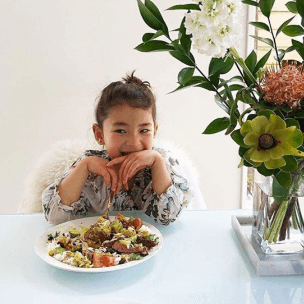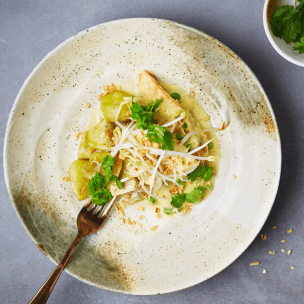 use the hashtag #woopnz to be featured