Lamb Lasagnette
with buttered green beans
RECIPE FACT:
Bologna had 60 km of connecting waterways that made the city resemble Venice many moons ago. Unfortunately, these canals were either blocked up or covered more than half a century ago.
Nutritional Info:
Energy: 3265kj (780Kcal)
Protein: 55g
Carbohydrate: 64g
Fat: 30g
Contains: Soy, Gluten, Egg, Milk
Serving Amount:
Serves 4 people
Cooking Instructions:
Before cooking:

Turn your oven on to 210°C fanbake. Bring a pot of salted water to the boil.

1. TO COOK THE LAMB MINCE:

Trim both ends off the carrot and peel then grate. Heat 1 tbsp of oil in a non-stick frying pan over a medium-high heat. When the pan is hot, add the lamb mince and grated carrot cook for 3-4 mins until browned, using a wooden spoon to break any large clumps. Add the napolitana sauce and bring to a simmer then remove from the heat.

2. TO COOK THE LASAGNETTE PASTA:

Remove the lasagne sheet from its packaging and cut into 4 cm strips. Add the pasta to the pot of boiling water and cook for 3-4 mins. Drain into a colander then add to the pan with the lamb mince. Gently mix to combine then season with salt and pepper. Place the lamb pasta mix into an oven proof dish. Mix the cheese sauce with a spoon to loosen then spoon over the lamb and pasta and sprinkle over Parmesan crumb. Cook in the preheated oven for 5 mins.

3. TO COOK THE GREEN BEANS:

Bring a pot of salted water to the boil over a high heat. Trim the ends off the green beans, when the water is boiling cook the green beans for 2-3 mins then drain into a colander. Place in a serving dish with a knob of butter and season with salt and pepper.

To serve:

Divide the lamb Lasagnette between plates and serve with buttered green beans on the side.
Ingredients
In your box:
1 pack of lamb mince
1 pack of GF lasagne sheet
1 pack of green beans
2 carrots
1 pot of napolitana sauce
1 pot of cheese sauce
1 pack of Parmesan crumb
SHARE YOUR CREATION WITH US!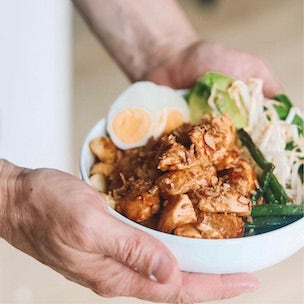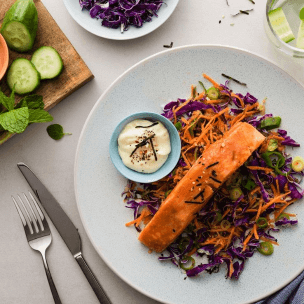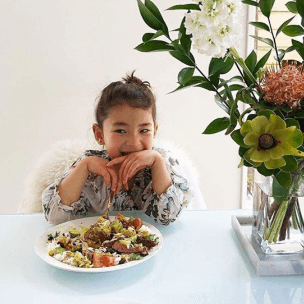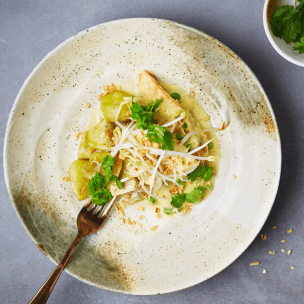 use the hashtag #woopnz to be featured