La Vera chicken
with lemon dressed Israeli couscous, capsicum and broccoli
RECIPE FACT:
La Vera is situated in western Spain. This area is known for its production of paprika.
Nutritional Info:
Energy: 2764kj (660Kcal)
Protein: 41g
Carbohydrate: 51g
Fat: 31g
Contains: Gluten, Milk
Serving Amount:
Serves 4 people
Cooking Instructions:
1. TO PREPARE AND COOK THE VEGETABLES AND COUSCOUS:

Cut the broccoli into florets and then chop the florets into fine pieces (including the stalk). Dice the roasted capsicum into 1 cm cubes and set aside. Bring a large pot of salted water to the boil over a high heat with ½ tsp of salt. Once boiling add the Israeli couscous and reduce to a simmer and cook for 14 mins. Add the broccoli and cook for another 2 mins. Remove from heat and drain using a sieve (in two lots if necessary). Place in a salad bowl and mix through the baby spinach. Add the lemon dressing and the diced capsicum. Season with salt and pepper and combine with a spoon. Set aside until serving.

2. TO COOK THE CHICKEN:

Remove the diced chicken breasts from its packaging and pat dry with paper towel. Heat 1 tbsp of olive oil in a large frying pan over a medium-high heat. Once hot add the chicken and cook for 3-4 mins then pour over the La Vera sauce and cook for another 3-4 mins.

TO SERVE:

Spoon Israeli couscous and vegetables onto plates. Top with chicken pieces and La Vera sauce and crumble over feta.
Ingredients
In your box:
1 pack of diced free-range chicken breast
1 pot of La Vera sauce
1 pot of lemon dressing
1 pot of roasted capsicum
1 pack of Israeli couscous
1 pack of baby spinach
broccoli
1 pot of feta
SHARE YOUR CREATION WITH US!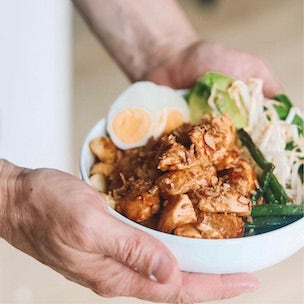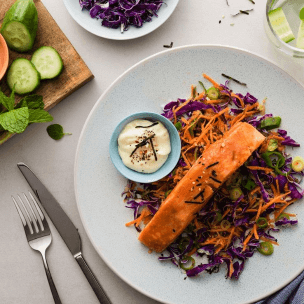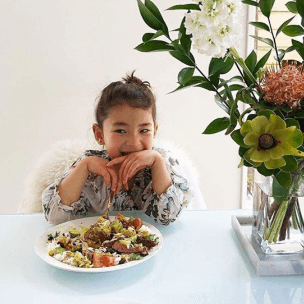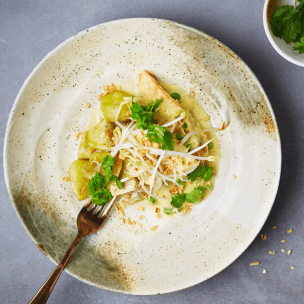 use the hashtag #woopnz to be featured