Kumara and lentil massaman curry
with pineapple and coconut sambal
RECIPE FACT:
It is believed that this curry with its warming spices was introduced to South East Asia by Persian merchants travelling the silk road.
Nutritional Info:
Energy: 2587kj (618Kcal)
Protein: 28g
Carbohydrate: 76g
Fat: 29g
Contains: Soy, Gluten
Serving Amount:
Serves 1 person
Cooking Instructions:
Before cooking:

BOIL THE KETTLE.

1. TO COOK THE KUMARA AND PREPARE THE SAMBAL:

Pour boiling water from the kettle into a pot and bring up the boil over a high heat. Once boiling, add the diced kumara, season with salt and cook for 6-8 mins until tender. Drain well into a colander. Roughly chop the pineapple chunks and place in a bowl. Roughly chop the coriander including the stalk and add to the pineapple with the toasted coconut chips. Season with salt and stir to combine.

2. TO COOK THE RICE:

Open the bag of steamed brown rice, squeezing gently on the bag to break up the large clumps. Place a non-stick frying pan over a medium-high heat with a drizzle of oil. Once hot add the rice, season with salt and cook for 2-3 mins. Remove from the pan and cover to keep warm.

3. TO COOK THE MASSAMAN CURRY:

Place the lentils into a sieve and rinse under cool running water, drain well. Rinse the bok choy under running water and cut into 1 cm slices. Place the frying pan back over a medium-high heat with a drizzle of oil. Once hot add the massaman curry paste and cook stirring regularly for 1-2 mins. Add the bok choy slices and cook for 1-2 mins. Add the kumara, lentils and pour in half the coconut milk, turn the heat to medium and cook for 1-2 mins. Pour in the tamarind seasoning to taste, stir and remove from the heat.

TO SERVE:

Spoon rice into a bowl and top with kumara and lentil massaman curry. Serve with pineapple sambal on the side.
Ingredients
In your box:
1 tin of lentils
1 pack of steamed brown rice
1 pot of massaman curry paste
1 pot of tamarind seasoning
1 pack of coconut milk
1 sachet of toasted coconut chips
1 pot of pineapple
1 pack of bok choy
1 pack of diced kumara
1 pack of coriander
SHARE YOUR CREATION WITH US!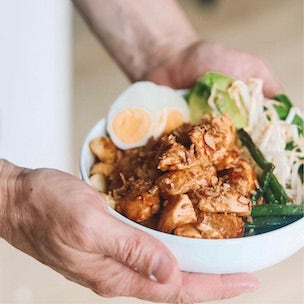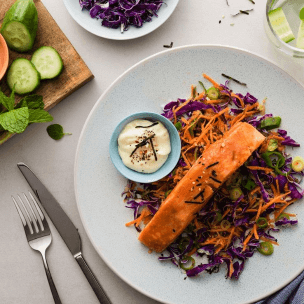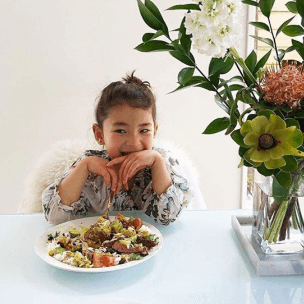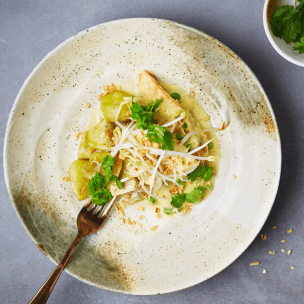 use the hashtag #woopnz to be featured