Kaffir lime crumbed fish tacos
RECIPE FACT:
The World's Biggest Taco Was Made In 2011 and Was 246 Feet Long!
Nutritional Info:
Energy: 2043kj (488Kcal)
Protein: 27g
Carbohydrate: 20g
Fat: 31g
Contains: Fish, Gluten, Soy, Sesame, Egg, Milk
Serving Amount:
Serves 4 people
Cooking Instructions:
Before cooking:

Preheat the oven to 200⁰C (fan-bake).

1. TO COOK THE CARROT FRIES:

Remove the carrot fries from their packaging and spread out on an oven tray lined with baking paper. Drizzle with olive oil and season with salt and pepper. Place in the preheated oven and cook for 15 mins.

2. TO WARM THE TACOS:

Remove the tacos from their packaging and wrap with tinfoil and place in the oven when the carrot fries have 5 mins remaining. Fry pan option: warm in a frying pan for 20 secs on each side. Microwave option: Pierce a hole in the pack of tacos. Heat for 30- 40 secs on high power.

3. TO PREPARE AND COOK THE FISH:

Remove the tarakihi fillets from their packaging, rinse under cold water and pat dry with a paper towel. Cut each fillet into 4-5 pieces creating fingers. Empty the cumin and lime crumb onto a plate. Beat 1 egg with 2 tbsps of milk in a shallow bowl with a fork. Dip in the egg and then roll in the cumin and lime crumb to coat. Heat 2 tbsps of oil and 2 tbsps of butter in a large non-stick frying pan over a medium-high heat. Fry the fish for 1-2 mins on each side, using a fish slice to flip. Once cooked place on a paper towel and season with salt.

4. TO PREPARE THE BABY COS & TOMATO SALAD:

Discard the damaged outer baby cos lettuce leaves and separate the remainder. Rinse under cold water to remove any dirt and shake dry. Thinly slice the baby cos lettuce and add to a serving bowl. Roughly chop the coriander leaves and stalk. Dice the tomato into 1 cm cubes. Add tomato and coriander to the baby cos lettuce and mix to combine with a drizzle of olive oil and salt and pepper.

TO SERVE:

Spoon a little chipotle & kaffir lime mayo between each taco. Top with salad, a few carrot fries and crumbed fish. Serve remaining carrot fries and salad and chipotle & kaffir lime mayo at the table.
Ingredients
In your box:
1 pack of tarakihi fillets
1 pack of carrot fries
1 baby cos lettuce
2 tomatoes
1 pack of tacos
1 pot of chipotle & kaffir lime mayo
1 pack of cumin and kaffir lime crumb
1 pack of coriander
Pantry Staples:
Egg
Milk
SHARE YOUR CREATION WITH US!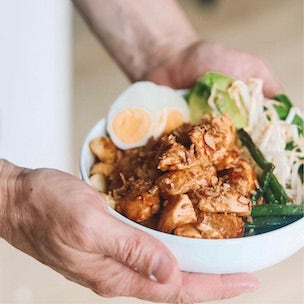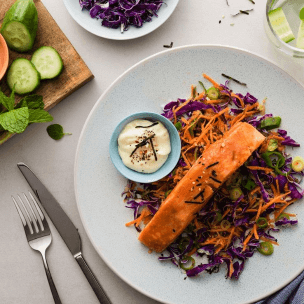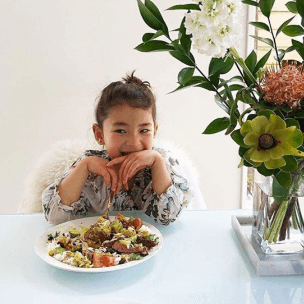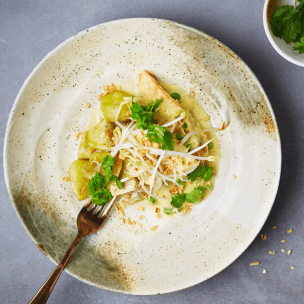 use the hashtag #woopnz to be featured