Jerk chicken
with kumara wedges and a corn salsa
RECIPE FACT:
Jerk seasoning was originally developed in Jamaica in 1655.
Nutritional Info:
Energy: 3373kj (806Kcal)
Protein: 37g
Carbohydrate: 59g
Fat: 46g
Contains: Soy, Gluten, Sulphites, Egg
Serving Amount:
Serves 4 people
Cooking Instructions:
"
Before cooking:

Preheat oven to 210°C (fan-bake)

1. TO MARINADE THE CHICKEN AND COOK THE KUMARA:

Remove the chicken thighs from their packaging and pat dry with a paper towel. Place in a small bowl with the jerk seasoning turning the chicken to coat. Set aside. Empty the steamed kumara onto an oven tray lined with baking paper. Drizzle with olive oil and season with salt and pepper. Bake in pre-heated oven for 20 mins.

2. TO MAKE THE SALSA:

Cut the capsicum in half through the centre and remove the seeds. Cut into ½ cm cubes. Thinly slice the spring onions on the diagonal into ½ cm slices. Roughly chop the Italian parsley leaves. Set aside separately. Heat 1 tbsp of olive oil in a non-stick pan over a medium-high heat. Add the corn and cook for 2-3 mins. Add the capsicum and cook for a further 1 min. Place into a small bowl. Add spring onion and Italian parsley and season with salt and pepper.

3. TO COOK THE CHICKEN AND DRESS THE SLAW:

Heat 1 tbsp of cooking oil in a large nonstick frying pan over a medium-high heat. Add the chicken and cook for 4-5 mins each side. remove from the pan slice up into 1 cm strips. Return to the pan and toss through the marinade in the pan. Add the slaw to a medium bowl along with the lime vinaigrette. Season with salt and pepper and toss to coat.

TO SERVE:

Divide the kumara wedges between plates. Top with jerk chicken, charred corn salsa and garlic aioli. Serve slaw on the side.  
"
Ingredients
In your box:
1 pack of free-range chicken thighs
1 pot of corn
1 capsicum
2 spring onions
1 pack of Italian parsley
1 bag of steamed kumara
1 pot of jerk seasoning
1 pot of lime vinaigrette
1 bag of slaw
1 pot of garlic aioli
SHARE YOUR CREATION WITH US!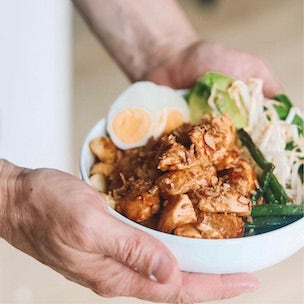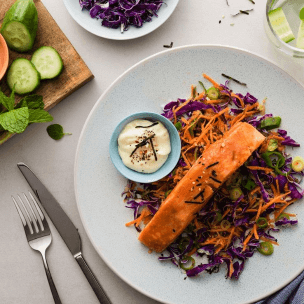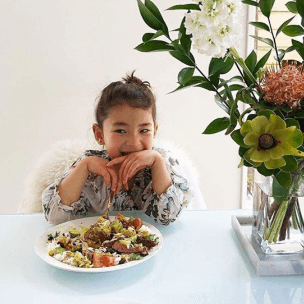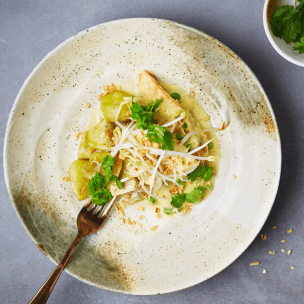 use the hashtag #woopnz to be featured