Japanese okinomiyaki
with winter vegetables, katsu sauce and edamame slaw
RECIPE FACT:
Okonomiyaki are a Japanese savoury pancake, the name comes from okonomi, meaning "what you like" and yaki meaning "grilled" or "cooked".
Nutritional Info:
Energy: 2879kj (688Kcal)
Protein: 18g
Carbohydrate: 47g
Fat: 37g
Contains: Egg, Soy, Sesame
Serving Amount:
Serves 2 people
Cooking Instructions:
Before cooking:

BOIL THE KETTLE.

1. TO PREPARE THE EDAMAME SLAW:

Place the edamame in a bowl and cover with boiling water from the kettle. Leave for 2-3 mins then drain well into a sieve. Place half the sliced green cabbage in a salad bowl and add the edamame. Just before serving add half the ginger mayo, season with salt and pepper and toss to combine.

2. TO MAKE THE OKONOMIYAKI BATTER:

Break the eggs into a bowl and lightly whisk with a fork. Add the remaining green cabbage and the grated pumpkin to the bowl and mix to combine. Add the okonomiyaki seasoning and mix. Slice the spring onions finely on the diagonal and add to the bowl mix well to combine and season with salt and pepper.

3. TO COOK THE OKONOMIYAKI:

Place a non-stick frying pan over a medium heat with 1-2 tbsps of olive oil. To make 2 okonomiyakis place half the mixture into the pan. Cook for 3-4 mins each side adjusting the heat if necessary, until golden and cooked through. Push any liquid back onto the pancake as it runs out. Remove from the pan and repeat to make a second okonomiyaki.

TO SERVE:

Place okonomiyaki pancakes onto plates. Drizzle with katsu sauce and top with a spoonful of edamame slaw. Sprinkle with toasted sesames and serve with the remaining ginger mayo on the side.
Ingredients
In your box:
1 pack of eggs
1 sachet of okonomiyaki seasoning
1 pot of ginger mayo
1 pot of katsu sauce
1 sachet of toasted sesame
1 pack of grated pumpkin
1 bag of sliced green cabbage
1 pot of edamame
2 spring onions
SHARE YOUR CREATION WITH US!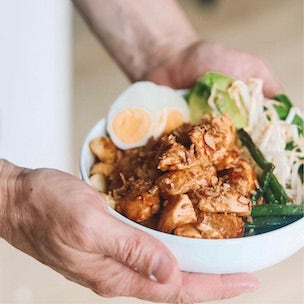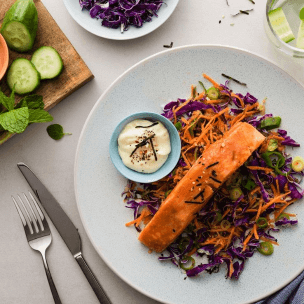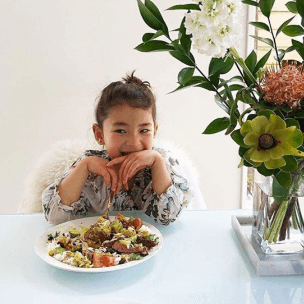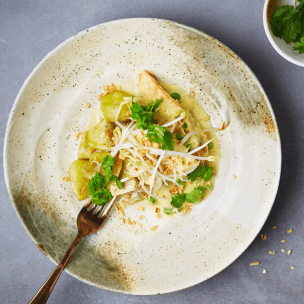 use the hashtag #woopnz to be featured