Italian meatballs
with peperonata sauce and wholwheat fusilli
RECIPE FACT:
Peperonata is a traditional Italian sauce containing capsicum. Capsicums provide an excellent source of Vitamin C and are a good source of dietary fibre.
Nutritional Info:
Energy: 2245kj (536Kcal)
Protein: 38g
Carbohydrate: 47g
Fat: 26g
Contains: Milk, Gluten
Serving Amount:
Serves 2 people
Cooking Instructions:
1. TO COOK THE FUSILLI AND THE BROCCOLINI:

Pour boiling water from the kettle into a pot, add some salt and bring to a boil over a high heat. Trim the woody ends off the broccolini and cut into bite sized pieces. Once the water is boiling, add the wholewheat fusilli and cook for 10-11 mins. Add the broccolini to the water in the last 3 mins of cooking. Drain both into a colander.

2. TO COOK THE MEATBALLS AND PEPERONATA SAUCE:

Remove the core and seeds of the yellow capsicum and slice into 1 cm strips. Open the packet of Italian seasoned beef mince and form the mince into balls just smaller than golf balls. Spray a non-stick frying pan with oil and place over a medium heat. Once the pan is hot, add the meatballs, season with salt and cook for 6-7 mins. Add the capsicum slices to the pan and cook for a further 2-3 mins. Add the fusilli, broccolini and the peperonata sauce into the pan and heat, stirring for 30-60 secs. Remove from the heat and fold through the rocket.

TO SERVE:

Spoon meatballs, pasta and peperonata sauce into bowls. Sprinkle with shaved parmesan.
Ingredients
In your box:
1 pack of Italian seasoned beef mince
1 bag of whole-wheat fusilli
1 pot of peperonata sauce with olives
1 pot of shaved parmesan
1 bag of broccolini
1 yellow capsicum
1 bag of rocket
SHARE YOUR CREATION WITH US!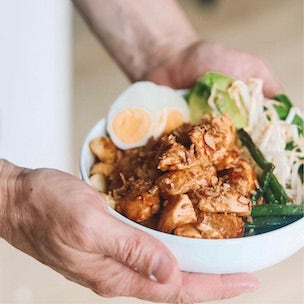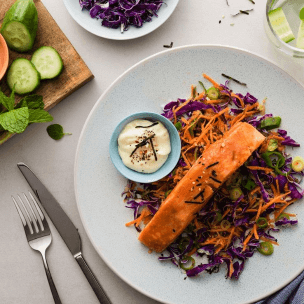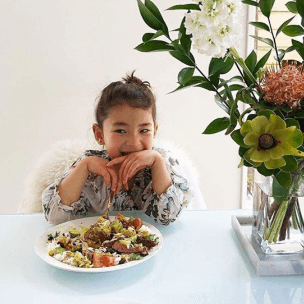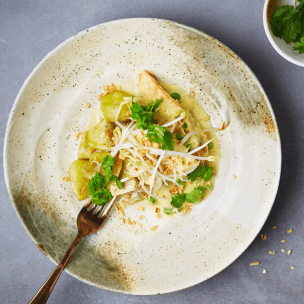 use the hashtag #woopnz to be featured