Indian style keema lamb curry pita nachos
with mint and coriander yoghurt
RECIPE FACT:
Nachos originate from the North of Mexico, in this recipe we have added some Indian flavours.
Nutritional Info:
Energy: 3249kj (776Kcal)
Protein: 52g
Carbohydrate: 88g
Fat: 24g
Contains: Milk, Gluten
Serving Amount:
Serves 4 people
Cooking Instructions:
Before cooking:

Pre-heat oven to 210°C fanbake

1. TO PREPARE THE PITA BREAD:

Cut each of the garlic pita breads into 8 triangle shapes and lay on a paper lined baking tray. Drizzle with olive oil and season with salt. Place into the pre- heated oven for 8 mins then remove from the oven.

2. TO PREPARE THE TOPPING:

Trim the ends off the carrots and discard. Peel and grate the carrots. Heat 1 tbsp of oil in a large non-stick frying pan over a medium-high heat. When the pan is hot add the lamb mince and carrot and cook for 2-3 mins breaking up any large clumps of lamb with a wooden spoon. Add the peas and lamb keema curry sauce. Bring up to a simmer and cook for 2-3 mins. Season with salt and pepper.

2. TO PREPARE THE NACHOS:

Turn oven grill on to medium-high heat. Spoon the keema lamb over the garlic pita chips and sprinkle over the grated tasty cheese. Place under the pre-heated grill for 2-3 mins until the cheese is melted. Roughly chop coriander leaves and stalk and sprinkle on top of the keema lamb pita nachos. Drizzle over the mint and coriander yoghurt.

TO SERVE:

Place nachos in the centre of the table and let everyone help themselves.
Ingredients
In your box:
1 pack of lamb mincefree range chicken thighs
1 pack of garlic pita breadsteamed kumara
1 pot of tasty cheeseoregano
1 pack of corianderprune and pomegranate molasses
1 pot of peassweet tahini dressing
2 carrotsbroccoli
1 pot of keema curry saucecarrots
1 pot of mint and coriander yoghurt
SHARE YOUR CREATION WITH US!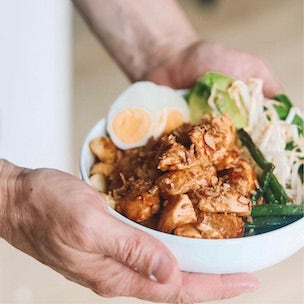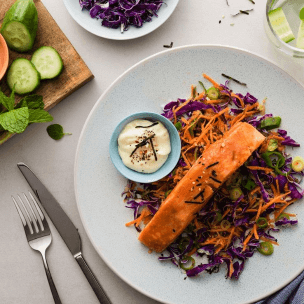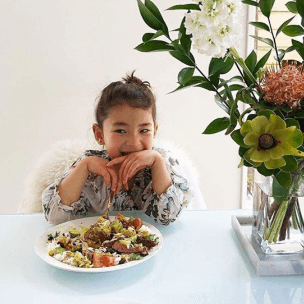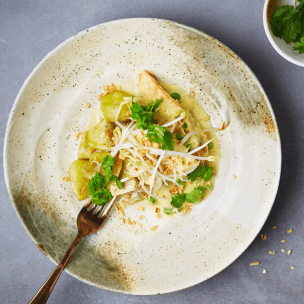 use the hashtag #woopnz to be featured