Hungarian beef and mushroom goulash
RECIPE FACT:
Goulash is the national dish of Hungary
Nutritional Info:
Energy: 2537kj (606Kcal)
Protein: 41g
Carbohydrate: 42g
Fat: 32g
Contains: Gluten, Soy, SesameMilk, Sulphites
Serving Amount:
Serves 4 people
Cooking Instructions:
1. TO PREPARE THE VEGETABLES:

Thinly slice the mushroom. Cut the roast capsicum into 1 cm strips. Pick the leaves from the Italian parsley and roughly chop.

2. TO MAKE THE CREAMY HERB MASH:

Empty the steamed potatoes into a pot and pour in the herb cream. Cover with a lid and heat for 4–5 mins over a medium-high heat. Checking each minute to ensure the cream does not burn. Remove from the heat and add 1 tbsp of butter and 1/3 cup of milk if needed and season with salt and pepper. Using a potato masher, mash the potato to a smooth consistency. Set aside with a lid on.

3. TO MAKE THE HUNGARIAN GOULASH:

Remove the beef strips from their packaging and pat dry with a paper towel. Heat 1 tbsp of oil in a non-stick frying pan over a medium high heat. When the pan is hot add the beef strips and cook for 30 secs then remove from the pan. Add a drizzle of oil and add the mushroom and cook for 3-4 mins. Add the roast capsicum and goulash sauce and bring to a simmer. Add the baby spinach and beef strips and cook for 1 min.

TO SERVE:

Divide the creamy herb mash between bowls, spoon over Hungarian beef goulash, a dollop of sour cream and sprinkle with chopped parsley.
Ingredients
In your box:
1 pack of premium beef stripsfree range chicken thighs
1 pack of baby spinachsteamed kumara
1 pack of mushroomsoregano
1 pot of roasted capsicumprune and pomegranate molasses
1 pack of Italian parsleysweet tahini dressing
1 pot of sour creambroccoli
1 pack of steamed potatocarrots
1 pot of goulash sauce
1 pot of herb cream
SHARE YOUR CREATION WITH US!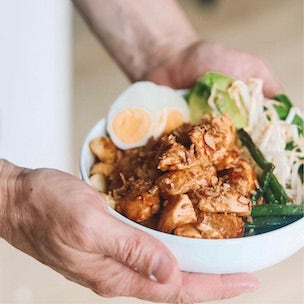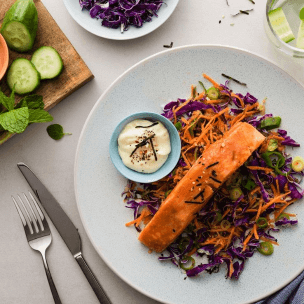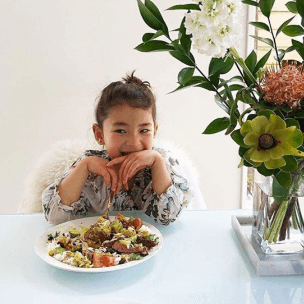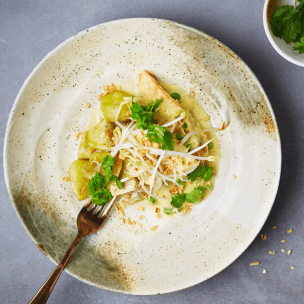 use the hashtag #woopnz to be featured