Honey and sesame halloumi
with roasted baby carrots and orange barley
RECIPE FACT:
Halloumi originates for the island of Cyprus and is traditionally a mix of goat and sheep's milk.
Nutritional Info:
Energy: 3917kj (936Kcal)
Protein: 31g
Carbohydrate: 55g
Fat: 54g
Contains: Milk, Sesame
Serving Amount:
Serves 2 people
Cooking Instructions:
Before cooking:

PREHEAT THE OVEN TO 210⁰C (FAN BAKE).

1. TO COOK THE VEGETABLES:

Line an oven tray with baking paper. Trim the tops off the baby carrots, cut in half if on the larger side and place on the oven tray. Peel the parsnip, slice in half lengthways and slice into 1 cm half rounds. Place on the tray. Drizzle with olive oil, season with salt and bake in the oven for 20-22 mins.

2. TO COOK THE BARLEY AND GREEN BEANS:

Top and tail the green beans and cut in half. Place a non-stick frying pan over a medium-high heat with a drizzle of oil. Once hot add the green beans and cook for 2-3 mins. Open the bag of steamed barley squeezing gently on the bag to break up the large clumps and add to the pan. Season with salt and cook for 2-3 mins. Remove from the pan into a bowl and cover to keep warm. Remove the Italian parsley leaves from their stalks and roughly chop. Just before serving pour in half the orange dressing, add half the parsley and toss to combine.

3. TO COOK THE HALLOUMI:

Slice the halloumi into 1 cm slices. Drizzle the pan with oil and place back over a medium-high heat. Once hot halloumi and cook for 2-3 mins each side. Pour in the honey and sesame drizzle and cook for 1-2 mins until reduced. Remove from the heat.

TO SERVE:

Spoon orange barley and green beans on to plates. Top with roasted carrots and parsnips and drizzle with remaining orange dressing. Add the honey and sesame halloumi and sprinkle with remaining parsley.
Ingredients
In your box:
1 pack of Halloumi
1 bag of steamed barley
1 pot of orange dressing
1 pot of honey and sesame drizzle
1 pack of baby carrots
1 parsnip
1 bag of green beans
1 bag of Italian parsley
SHARE YOUR CREATION WITH US!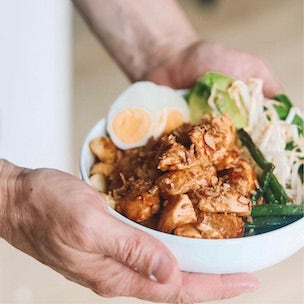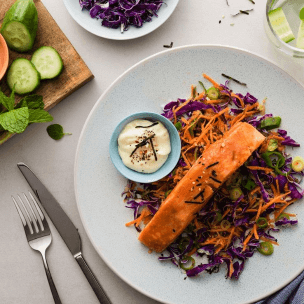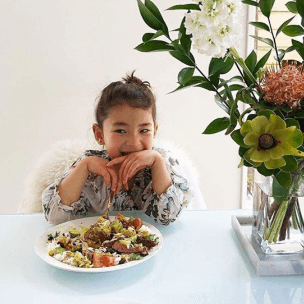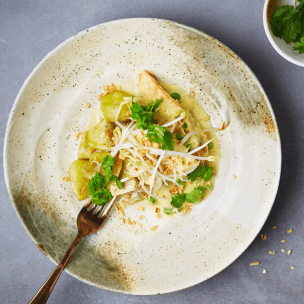 use the hashtag #woopnz to be featured