Cumin and lime fish tacos
with avocado crema and citrus slaw
RECIPE FACT:
Avocado is a fruit not a vegetable, even though it's used in savoury cooking. Avocado is high in fibre and healthy fat.
Nutritional Info:
Energy: 2449kj (585Kcal)
Protein: 32g
Carbohydrate: 46g
Fat: 27g
Contains: Fish, Gluten, Soy, Milk
Serving Amount:
Serves 2 people
Cooking Instructions:
1. TO PREPARE THE VEGETABLES:

Dice the tomato into 1 cm cubes and roughly chop the coriander including the stalks. Finely slice the spring onions. Mix tomato, spring onion and coriander in a bowl and season lightly with salt and a drizzle of olive oil. Put the slaw mix into a salad bowl. Just before serving pour in the lime dressing and toss to combine.

2. TO WARM THE TORTILLAS:

Frying pan method (preferred): Place a dry pan over a high heat. Warm each tortilla for 30-60 secs on each side. Microwave method: Place the tortillas on a plate and microwave on high (750w) for 30–40 secs.

3. TO COOK THE FISH:

Spray oil in a non-stick frying pan and place over a medium-high heat. Remove the tarakihi from its packaging and rinse under cold water. Pat dry with paper towel. Cut into 5 cm length pieces. Coat in the cumin and lime spice blend. Once the pan is hot add the fish fillets and fry on each side for 1-2 mins adjusting the heat if necessary to not burn the spices.

TO SERVE:

Place a spoonful of lime slaw into each tortilla and top with the cumin and lime fish. Spoon on tomato salsa and dollop with avocado crema.
Ingredients
In your box:
1 pack of tarakihi
1 pack of wholemeal tortillas
1 sachet of cumin and lime spice blend
1 pot of avocado crema
1 pot of lime dressing
1 bag of slaw mix
1 tomato
2 spring onions
1 bag of coriander
SHARE YOUR CREATION WITH US!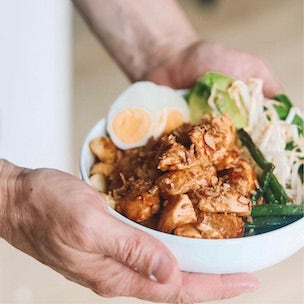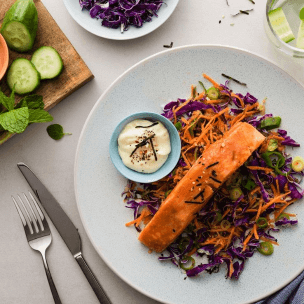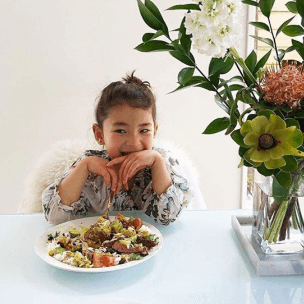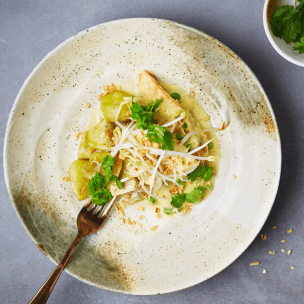 use the hashtag #woopnz to be featured