Cumin & lime crumbed fish tacos
with pickled red onion, chipotle mayo and slaw
RECIPE FACT:
There is an entire Cancun underwater museum.
Nutritional Info:
Energy: 3036kj (725Kcal)
Protein: 33g
Carbohydrate: 72g
Fat: 29g
Contains: Fish, Gluten, Soy, Egg
Serving Amount:
Serves 2 people
Cooking Instructions:
Before cooking

Preheat the oven to 200⁰C (fan bake).

1. TO PREPARE THE PICKLED ONION:

Finely slice the red onion and heat 1 tbsp of oil in a non-stick frying pan over a medium-high heat. Once hot soften the onion for 4-5 mins in the pan – the onion still needs to be a little crunchy. Remove into a bowl and pour over the cider vinegar pickle. Gently stir and set aside until serving.

2. TO PREPARE THE FISH:

Remove the tarakihi fillets from their packaging. Rinse under cold water and pat dry with paper towel. Cut the fillets into 5 cm pieces. Place the fish pieces on an oven tray lined with baking paper. Drizzle over 2 tbsps of olive oil and turn to coat well. Shake the sachet of cumin and lime crumb before opening. Sprinkle the crumb over the fish pieces and turn to coat. Place in the oven and bake for 8 mins.

3. TO PREPARE THE SHREDDED SALAD AND TACOS:

Finely chop the curly parsley. Mix half the parsley in a bowl with the green and red cabbage, 2 tbsps of olive oil and salt and pepper. Save the rest of the parsley for garnish. Microwave option (preferred): Wrap the tacos in a clean tea towel and microwave on high (750w) for 30–40 secs. Oven option: Wrap the tacos in tinfoil and place in the oven and warm for 4-5 mins.

TO SERVE:

Spoon some shredded salad onto each taco, top with some pickled onion and then fish pieces along with any loose crispy crumbs. Lastly spoon over some chipotle mayo and finish with a sprinkle of parsley.
Ingredients
In your box:
1 pack of tarakihi fillets
1 pack of tacos
1 sachet of cumin and lime crumb
1 pot of cider vinegar pickle mix
1 pot of chipotle mayo
1 bag of green and red cabbage
1 bag of curly parsley
1 red onion
SHARE YOUR CREATION WITH US!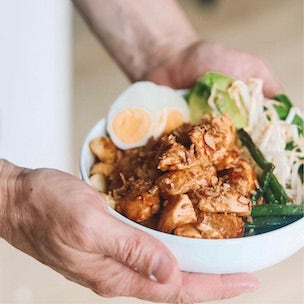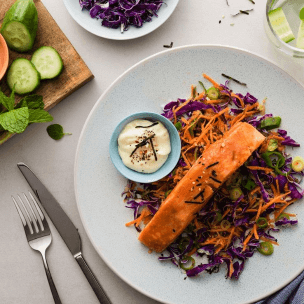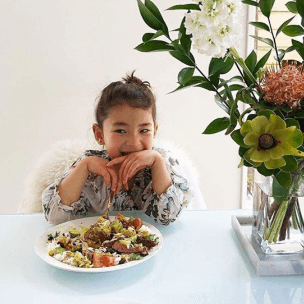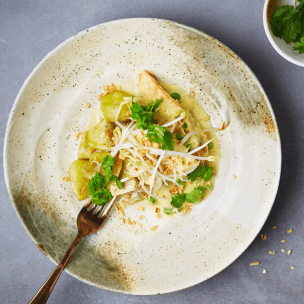 use the hashtag #woopnz to be featured