Crispy potato and feta hash
with honey roasted vegetables and romesco
RECIPE FACT:
Romesco is a delicious sauce originating from Catalonia. It is a blend of roasted red peppers, almonds and tomato and pairs well with roasted vegetables.
Nutritional Info:
Energy: 2219kj (530Kcal)
Protein: 17g
Carbohydrate: 58g
Fat: 19g
Contains: Milk, Sesame, Tree Nuts, Gluten
Serving Amount:
Serves 4 people
Cooking Instructions:
Before cooking:

PREPHEAT THE OVEN TO 200⁰C (FAN BAKE).

1. TO PREPARE THE VEGETABLES:

Line an oven tray with baking paper. Cut the brussels sprouts in half and place on the tray. Trim the tops off the baby carrots, cut in half if on the larger side and place on the oven tray. Remove the Italian parsley leaves from their stalks and roughly chop.

2. TO COOK THE POTATO AND FETA HASH:

Place the steamed potato in a bowl, season with salt and pepper and lightly mash with a potato masher. Crumble in the feta and add half the parsley, stir to combine. Shape into two patties and place on the oven tray. Drizzle vegetables and potato hash with olive oil and season with salt and pepper. Bake in the oven for 14-15 mins.

3. To finish off the vegetables and hash:

Pour the orange honey drizzle over the vegetables and sprinkle the sesame crumb over the potato hash. Drizzle the hash with a little olive oil and place back in the oven for 4-5 mins or until crumb is golden in colour.

To serve:

Place potato and feta hash onto plates. Top with honey roasted vegetables and drizzle with any roasting juices. Dollop with romesco sauce and sprinkle with remaining parsley.
Ingredients
In your box:
1 pack of steamed potato
1 pot of feta
1 pot of orange honey drizzle
1 pot of romesco sauce
1 sachet of sesame crumb
1 bag of baby carrots
1 bag of brussels sprouts
1 bag of Italian parsley
SHARE YOUR CREATION WITH US!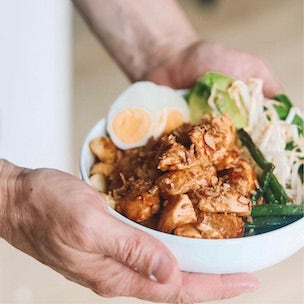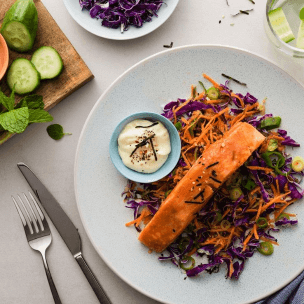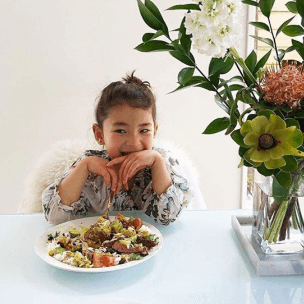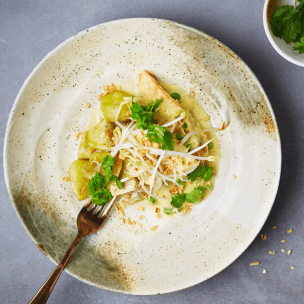 use the hashtag #woopnz to be featured