Crispy cumin lamb
with Israeli cous cous, springs greens, feta & mint yoghurt and toasted almonds
RECIPE FACT:
Did you know Israeli couscous was invented in the 1950s when there was a shortage of rice.
Nutritional Info:
Energy: 2795kj (668Kcal)
Protein: 39g
Carbohydrate: 60g
Fat: 31g
Contains: Gluten, Milk, Tree Nuts
Serving Amount:
Serves 4 people
Cooking Instructions:
Before cooking:

Bring 1 ½ litres of salted water to the boil.

1. TO COOK THE COUSCOUS AND SPRING GREENS:

Trim the ends off the green beans and discard. Snap the woody ends off the asparagus and discard – they will naturally snap in the right place. Cut the green beans and asparagus in half. Empty the spiced couscous into the pot of boiling water. Bring back to the boil and cook for 13 mins stirring occasionally, then add the green beans and asparagus and cook for a further 3 mins. Drain well into a colander. Place into a serving dish with the baby spinach and a drizzle of olive oil and season with salt and pepper.

2. TO COOK THE CUMIN SPICED LAMB:

Heat 1 tbsp of olive oil in a non-stick frying pan over a medium-high heat. Add the slow cooked lamb and cook for 4-5 mins stirring often to create some crispy pieces. Add the cumin spice blend and cook for 1 min. Remove the lamb from the heat and season with salt and pepper.

TO SERVE:

Divide the Israeli couscous and spring greens between plates. Top with crispy cumin lamb and drizzle with mint and feta yoghurt and a sprinkle of toasted almonds.
Ingredients
In your box:
1 pack of slow cooked lamb
1 bag of baby spinach
1 bunch of asparagus
1 pack of green beans
1 pot of cumin spice blend
1 pack of spiced couscous
1 pot of feta & mint yoghurt
1 sachet of toasted almonds
SHARE YOUR CREATION WITH US!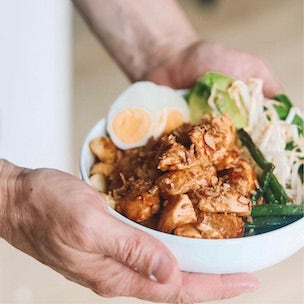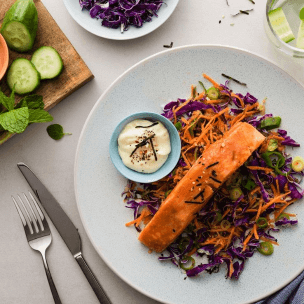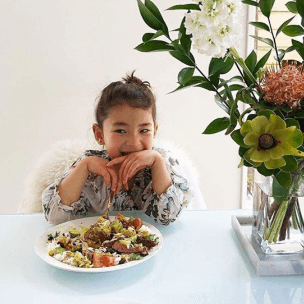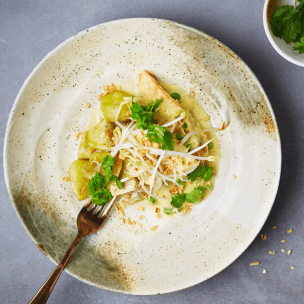 use the hashtag #woopnz to be featured