Creamy pesto Gnocchi
with bacon, broccolini and mushroom
RECIPE FACT:
Potato gnocchi originated in Northern Italy, where the cooler climate was better suited for growing potatoes rather than grain.
Nutritional Info:
Energy: 3311kj (791Kcal)
Protein: 26g
Carbohydrate: 47g
Fat: 55g
Contains: Gluten, Milk, Tree Nuts,
Serving Amount:
Serves 4 people
Cooking Instructions:
Before cooking:

Bring a large pot of salted water to the boil.

1. TO PREPARE THE VEGGIES AND BACON:

Remove the streaky bacon from its packaging and cut into 1 cm strips. Trim the ends off the broccolini and discard then cut into bite size pieces then thinly slice the button mushrooms.

2. TO COOK THE GNOCCHI:

Cook the potato gnocchi in the pot of boiling water for 3 mins, until its floating on the water. Drain into a colander and drizzle with a little olive oil and toss to avoid sticking.

3. TO COOK THE BACON, BROCCOLINI AND MUSHROOMS:

Heat 1 tbsp of oil in a large non-stick frying pan over a medium to high heat. Add the bacon and broccolini and cook for 3-4 mins, until the broccolini starts to char a little. Add the mushrooms and cook for a further 1-2 mins. Add the gnocchi to the pan along with the pesto cream and baby spinach and mix to combine. Bring to a simmer then turn off the heat.

TO SERVE:

Divide the creamy pesto bacon, broccolini and mushroom gnocchi between bowls and sprinkle over the Parmesan and almond crumb.
Ingredients
In your box:
1 pack of streaky bacon
1 pack of potato gnocchi
1 pack of button mushrooms
1 bag of baby spinach
1 pack of broccolini
1 pot of pesto cream
1 pack of Parmesan & almond crumb
SHARE YOUR CREATION WITH US!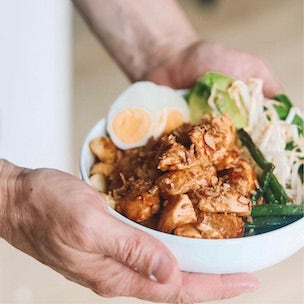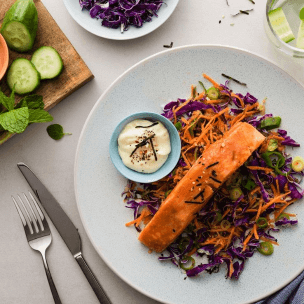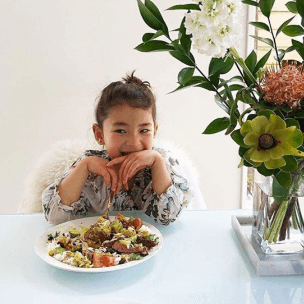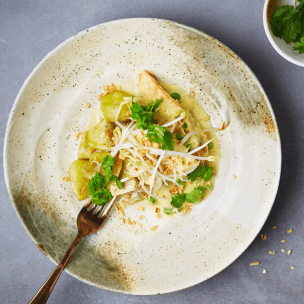 use the hashtag #woopnz to be featured