Creamy pea nd leek risotto
with mint salsa verde and toasted pinenuts
RECIPE FACT:
Risotto is a typical way of eating rice in Italy and is favoured by some of the Northern regions over pasta.
Nutritional Info:
Energy: 2886kj (689Kcal)
Protein: 28g
Carbohydrate: 49g
Fat: 34g
Contains: Milk, Tree Nuts
Serving Amount:
Serves 4 people
Cooking Instructions:
1. TO COOK THE LEEKS:

Place a non-stick frying pan over a medium heat with a drizzle of olive oil. Add the sliced leeks and cook for 3-4 mins. Open the bag of steamed brown rice, squeezing gently on the bag to break up any large clumps. Add the rice to the pan, season with salt and pepper and cook for 2-3 mins stirring regularly.

2. TO COOK THE RISOTTO:

Pour in the parmesan sauce and add the peas. Cook for 1-2 mins. Crumble the feta over the risotto, add half the rocket and stir until rocket is wilted slightly.

TO SERVE:

Spoon creamy pea and leek risotto into bowls. Dollop with mint salsa verde and sprinkle with toasted pinenuts and hemp seeds. Serve the remaining rocket on the side drizzled with olive oil.
Ingredients
In your box:
1 pot of parmesan sauce
1 bag of steamed brown rice
1 pot of feta
1 pot of mint salsa verde
1 sachet of toasted pinenuts and hemp seeds
1 pot of peas
1 bag of sliced leeks
1 bag of rocket
SHARE YOUR CREATION WITH US!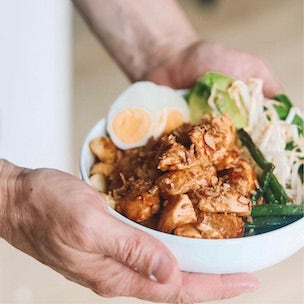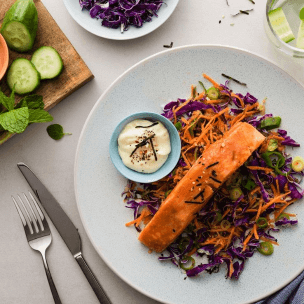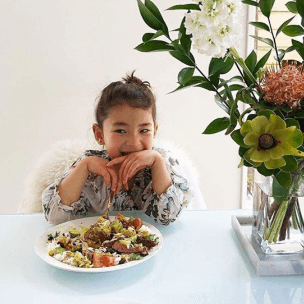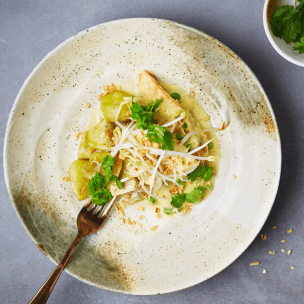 use the hashtag #woopnz to be featured