Creamy marsala and mushroom pork
with spinach, roasted potatoes and carrot
RECIPE FACT:
Marsala is a fortified wine, dry or sweet, produced in the region surrounding the Italian city of Marsala in Sicily.
Nutritional Info:
Energy: 2946kj (704Kcal)
Protein: 36g
Carbohydrate: 41g
Fat: 43g
Contains: Milk
Serving Amount:
Serves 2 people
Cooking Instructions:
Before cooking:

Preheat the oven to 210℃ (fan bake).

1. TO ROAST THE VEGETABLES:

Peel the carrot and dice into 2 cm cubes. Spread the carrot, along with the steamed potatoes on an oven tray lined with baking paper. Drizzle with 1-2 tbsps of cooking oil and season with salt. Place in the pre-heated oven and roast for 20 mins.

2. TO COOK THE MUSHROOMS:

Thinly slice the button mushrooms. Heat 1 tbsp of olive oil in a non-stick frying pan over a medium-high heat and once hot add the mushrooms. Brown for 4-5 mins. Remove the mushrooms from the pan into a bowl and cover to keep warm.

3. TO COOK THE PORK:

Remove the pork medallions from their packaging and pat dry with a paper towel. Season with salt. Return the pan to a medium-high heat and add 1 tbsp of olive oil. Add the pork medallions and cook on each side for 5 mins. Return the mushrooms to the pan with the baby spinach and the creamy marsala sauce. Cook for 1-2 mins to warm the sauce through.

To serve:

Arrange carrots and potatoes on plates. Top with pork medallions and pour over vegetables and sauce.
Ingredients
In your box:
1 pack of pork medallions
1 pack of steamed potatoes
1 pot of creamy marsala sauce
1 bag of button mushrooms
1 bag of baby spinach
1 carrot
SHARE YOUR CREATION WITH US!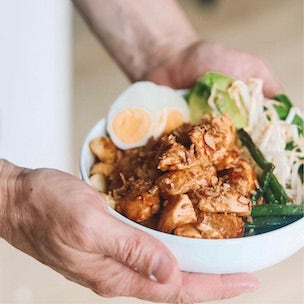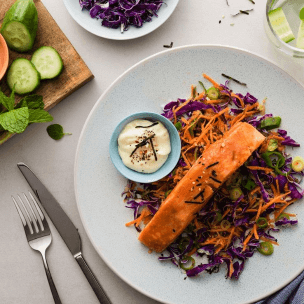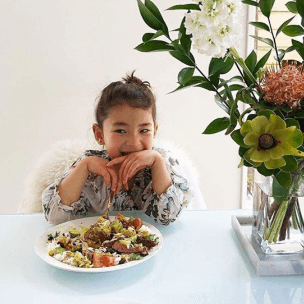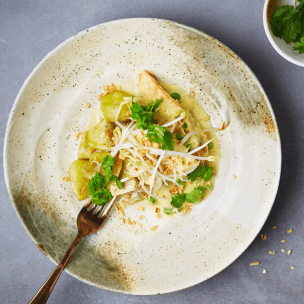 use the hashtag #woopnz to be featured