Cottage pie with cheesy crumb
RECIPE FACT:
A healthy vegetable packed twist on an old favourite.
Nutritional Info:
Energy: 2114kj (505Kcal)
Protein: 23g
Carbohydrate: 54g
Fat: 14g
Contains: Sulphites, Milk, Gluten
Serving Amount:
Serves 4 people
Cooking Instructions:
"
Before cooking:

PREHEAT THE OVE TO 210⁰C (FAN BAKE). BOIL THE KETTLE.

1. TO MAKE THE COTTAGE PIE BASE:

Peel and grate the carrots. Spray oil into a non-stick frying pan and place over a medium heat. Pour in the cottage pie sauce and the steamed lentils and bring up to a simmer for 4-5 mins to thicken. Finely chop the curly parsley and add half the parsley to the sauce with the carrot and the baby kale. Stir, season with salt and pepper and remove from the heat.

2. TO MAKE THE CHUNKY MASH:

Put the steamed pumpkin and potato into a pot with 1/2 cup of milk and bring up to the boil on a high heat. Once boiling turn heat to low and cover with a lid, heat for 4-5 mins stirring regularly to make sure the milk doesn't burn. Once hot, remove from the heat, season with salt and pepper and mash with a potato masher.

3. TO ASSEMBLE THE PIE:

Spray a small oven proof baking dish, loaf tin or individual ramekins with oil. Pour the lentil mixture into the oven dish and spread the pumpkin and potato mash over the top. Sprinkle over the cheesy crumb and place in the oven for 10-15 mins until the topping has melted and browned.

4. TO COOK THE BEANS:

Top and tail the green beans. Place boiling water from the kettle into a pot. Add some salt and bring up to the boil over a high heat. Once boiling add the green beans and cook for 2-3 mins. Drain well into a sieve.

TO SERVE:

Spoon pumpkin and potato topped cottage pie onto plates. Serve green beans on the side with a drizzle of olive oil and sprinkle over remaining parsley.
"
Ingredients
In your box:
1 pack of steamed lentils
1 pack of steamed pumpkin and potato
1 pot of cottage pie sauce
1 sachet of cheesy crumb
2 carrots
1 bag of baby kale
1 bag of green beans
1 bag of curly parsley
SHARE YOUR CREATION WITH US!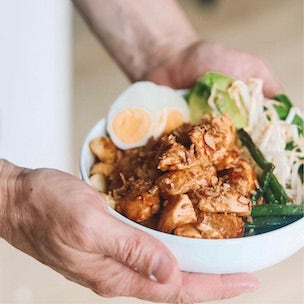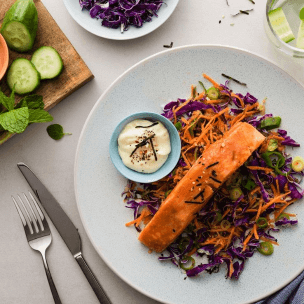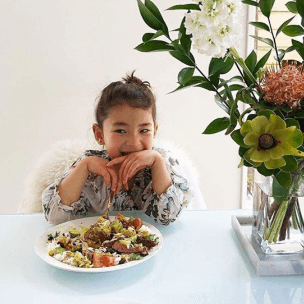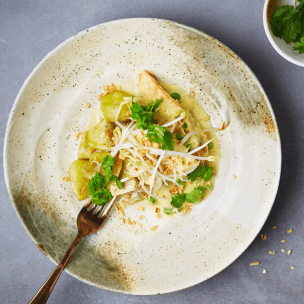 use the hashtag #woopnz to be featured