Cheesy chicken spinach and pumpkin lasagne
with broccolini and carrot
RECIPE FACT:
Lasagne originated in Italy, in the region of Emilia-Romagna
Nutritional Info:
Energy: 2559kj (611Kcal)
Protein: 63g
Carbohydrate: 27g
Fat: 27g
Contains: Sulphites, Milk, Gluten, Egg
Serving Amount:
Serves 4 people
Cooking Instructions:
Before cooking:

Pre-heat the oven to 210°C fan bake.

1. TO COOK THE CHICKEN FILLING:

Heat 1 tbsp of oil in a large frying pan over a high heat. Once the pan is hot add the chicken mince and fry for 3-4 mins breaking up the mince with a wooden spoon. Stir in the pot of tomato ragu sauce and bring up to a simmer and cook for 3 mins. Remove from the heat and season with salt and pepper.

2. TO PREPARE THE LASAGNE:

Warm the cheese sauce for 60 secs in the microwave. Lightly oil a large rectangular deep-sided baking dish. Start by adding 2 large spoonfuls of the chicken filling and spread it evenly to cover the bottom of the dish. Then place two sheets of the fresh lasagne sheets side by side covering the chicken filling. Continue by placing half of the baby spinach and half of the grated pumpkin to form a layer. Then add half of the remaining chicken filling spreading evenly to create a layer. Top with the final two lasagne sheets and repeat creating a second layer with the remaining chicken filling, pumpkin and spinach. Evenly spoon over the warmed cheese sauce on top and finally sprinkle with the Parmesan crumb.

3. TO COOK THE LASAGNE:

Place into the preheated oven and bake for 20 mins or until golden on top and bubbling. Remove from the oven and let stand for a few mins.

4. TO PREPARE AND COOK THE BROCCOLINI AND CARROT:

Bring a medium pot of water to the boil over a high heat. Peel the carrot and cut on a 1 cm thick diagonal discarding the tip and base. Trim the off the ends off the broccolini and discard. Once the water is boiling add the carrot and broccolini and cook for 3 mins then drain into a colander. Season with salt and pepper and a knob of butter.

To serve:

Using a fish-slice cut the lasagne into sections and serve onto plates with a side of buttery broccolini and carrots.
Ingredients
In your box:
1 pack of free-range chicken mince
1 pot of tomato ragu sauce
1 pot of cheese sauce
1 pack of fresh lasagne sheets
1 pack of grated pumpkin
1 pack of baby spinach
1 sachet of Parmesan crumb
1 pack of broccolini
1 carrot
SHARE YOUR CREATION WITH US!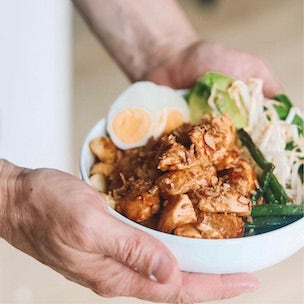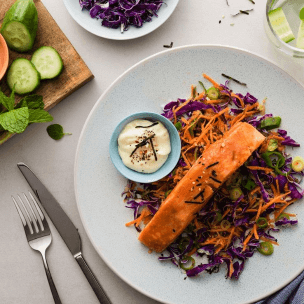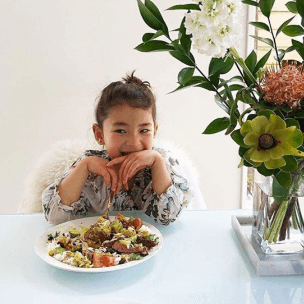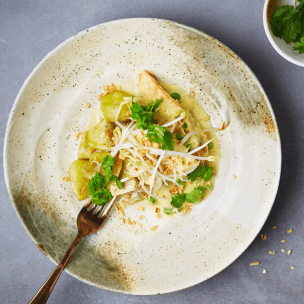 use the hashtag #woopnz to be featured