Carrot and chickpea socca
with charred cauliflower and green tahini sauce
RECIPE FACT:
Socca is a large pancake made from chickpea flour. It originates from Provence and is traditionally cooked in wood fire ovens on copper disks.
Nutritional Info:
Energy: 2259kj (539Kcal)
Protein: 26g
Carbohydrate: 54g
Fat: 16g
Contains: Milk & Sesame
Serving Amount:
Serves 4 people
Cooking Instructions:
Before cooking

Preheat oven to 210°C (fanbake)

1. TO COOK THE BAHARAT CAULIFLOWER:

Line an oven tray with baking paper. Slice the cauliflower into 1 cm slices and place on the oven tray. Place the chickpeas into a sieve and rinse well under cool running water. Drain well. Add half the chickpeas to the oven tray. Drizzle the vegetables with oil and sprinkle with the Baharat spice blend. Season with salt and turn to coat well. Bake in the oven for 22-25 mins.

2. TO PREPARE THE CARROT AND CHICKPEA SOCCA:

Place the socca seasoning mix into a bowl. Pour in ½ cup of water and stir well to combine. Finely slice the spring onions on the diagonal. Peel and grate the carrots and add to the socca seasoning with the remaining chickpeas and spring onion. Season with salt and pepper and mix well to combine and leave to rest for 5 mins. Remove mint leaves from their stems.

3. TO COOK THE CARROT AND CHICKPEA SOCCA

Place a non-stick frying pan over a medium-high heat with a drizzle of olive oil. Once hot add 1 cup of the socca batter to the pan and flatten with the bottom of the measuring cup, this should give you eight pancakes. Cook undisturbed for 4-5 mins each side until golden – you may need to do this in batches and adjust the heat.

TO SERVE:

Place a smear of green tahini sauce onto a plate. Top with carrot and chickpea socca and spoon on Baharat cauliflower and chickpeas. Crumble with feta and sprinkle with mint leaves. Drizzle with remaining green tahini sauce.
Ingredients
In your box:
2 tins of chickpeas
1 sachet of socca seasoning
1 pot of green tahini sauce
1 pack of Baharat spice blend
1 pot of feta
Cauliflower
4 carrots
3 spring onions
1 bag of mint
SHARE YOUR CREATION WITH US!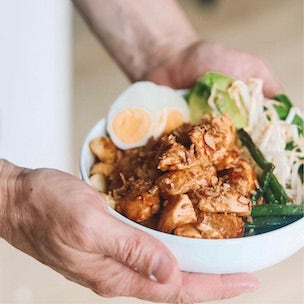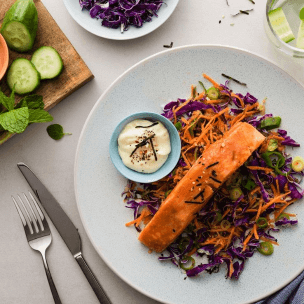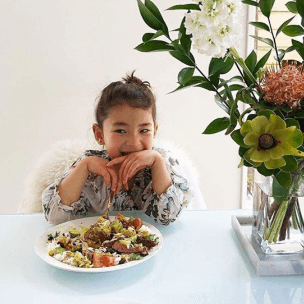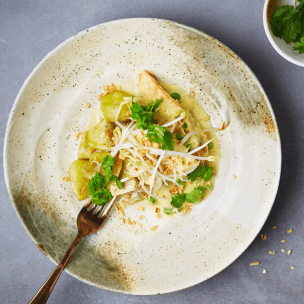 use the hashtag #woopnz to be featured