Capsicum dressed lamb and warm vegetable salad
with feta and savoury buckwheat and seed granola
RECIPE FACT:
Athens is Europe's oldest capital. Records show the city's origins go back to around 3,400 years ago, also making it one of the oldest cities in the world.
Nutritional Info:
Energy: 3259kj (778Kcal)
Protein: 38g
Carbohydrate: 39g
Fat: 53g
Contains: Milk, Sulphites
Serving Amount:
Serves 2 people
Cooking Instructions:
1. TO PREPARE THE VEGETABLES:

Bring a pot of salted water to the boil. Trim both ends off the green beans and discard. When the water is boiling add the green beans and cook for 2-3 mins then drain into a colander. Heat 2 tbsps of olive oil in a non-stick frying pan over a medium-high heat and add the steamed kumara. Sauté for 4-5 mins to lightly brown then add the green beans. Remove from the heat and season with salt. Crumble over the feta and toss to combine.

2. TO COOK THE LAMB:

Remove the grass-fed lamb leg steaks from their packaging and pat dry with a paper towel. Rub all over with 1-2 tbsps of olive oil and season with salt and pepper. Wipe out the pan from the vegetables and return to a high heat. Once the pan is hot add the lamb steaks to the pan and sear on each side for 2-3 mins. Remove from the heat and rest for 1-2 mins before thinly slicing.

TO SERVE:

Arrange some baby spinach on to plates then top with kumara and green beans. Top with then lamb slices. Drizzle over red capsicum dressing. Lastly crumble over savoury buckwheat and seed granola.
Ingredients
In your box:
1 pack of grass-fed lamb steaks
1 pack of steamed kumara
1 pot of red capsicum dressing
1 pot of feta
1 sachet of savoury buckwheat and seed granola
1 bag of baby spinach
1 bag of green beans
SHARE YOUR CREATION WITH US!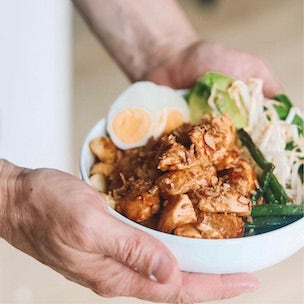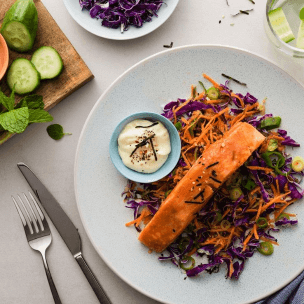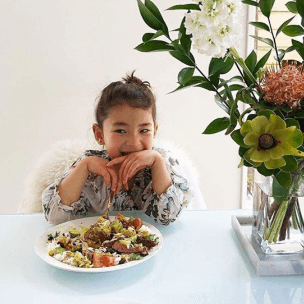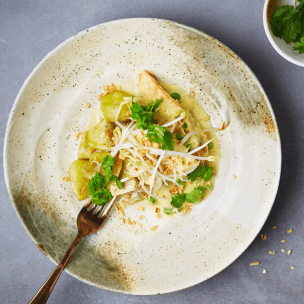 use the hashtag #woopnz to be featured