Buttermilk chicken tacos
with buffalo sauce and apple and carrot salad
RECIPE FACT:
Buffalo sauce was invented in 1964 in Buffalo, New York.
Nutritional Info:
Energy: 4274kj (1021Kcal)
Protein: 39g
Carbohydrate: 80g
Fat: 54g
Contains: Gluten, Soy, Milk, Sulphites, Egg
Serving Amount:
Serves 2 people
Cooking Instructions:
1. TO PREPARE THE APPLE AND CARROT SALAD:

Peel and grate the carrot. Core the apple and thinly slice, then slice into matchsticks or grate including the skin. Mix apple and carrot in a bowl with the cider vinegar dressing, season with salt and pepper and mix well.

2. TO COOK THE CHICKEN:

Remove the free-range chicken thighs from their packaging and pat dry with paper towel. Cut each thigh into 3-4 strips about 5 cm x 3 cm. Mix the buttermilk with the chicken coating in a bowl. Dip each piece of chicken into the mixture and turn to coat well. Season with salt. Heat 3-4 tbsps of oil in a non-stick frying pan over a medium-high heat. Once the oil is hot add the chicken pieces to the pan and fry on each side for 3-4 mins. Remove from the heat and drain on a paper towel. Drain any excess oil out of the pan and return to the heat. Pour in the buffalo sauce and warm for 30 secs.

3. TO WARM THE TACOS:

Microwave option (preferred): Place the soft tacos on a plate and microwave on high (750w) for 30–40 secs. Oven option: Preheat oven to 160°C (fan bake). Wrap the soft tacos in tinfoil and place in the oven for 4-5 mins.

TO SERVE:

Arrange tacos on plates. Place some mesclun on each taco and then top with apple and carrot salad. Arrange buttermilk chicken on top and spoon over some buffalo sauce. Serve rest of mesclun and carrot and apple salad on the side.
Ingredients
In your box:
1 pack of free-range chicken thighs
1 pack of soft tacos
1 pot of buttermilk
1 sachet of chicken coating (shake well)
1 pot of buffalo sauce
1 pot of cider vinegar dressing
1 bag of mesclun
1 carrot
1 apple
SHARE YOUR CREATION WITH US!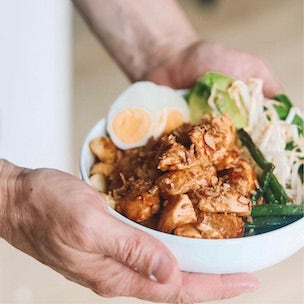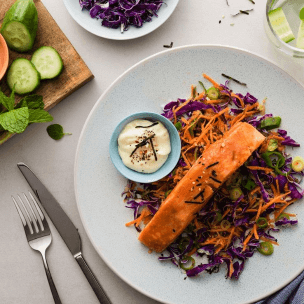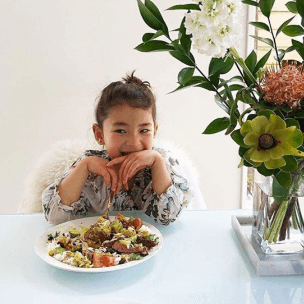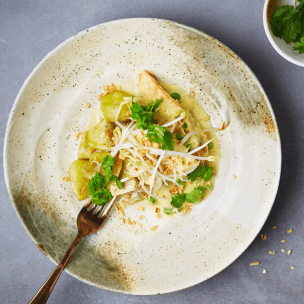 use the hashtag #woopnz to be featured